Who're you Fat Talking About? 5 Steps to Better Body Image
About 93 percent of women and teenagers engage in "fat talk." Are you one of them?  Learn how to fix your body image while losing weight and living healthy. Don't wait to love your weight!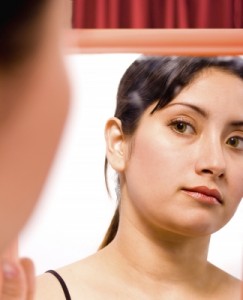 Is there even such thing as a fat ankle?
You ever hear teenage girls "talk fat?"  You know, when they pick up a copy of Glamour magazine, breezily flip though the glossy pages, muttering, "I'm soooo fat.  Look how skinny she is. I hate my ankles."
Well, scientists actually bothered to do research on "fat talk," and guess what they discovered…
Ready?  Hold on to your Spanx girdle…
Predominantly, only skinny girls talk fat.
Yep, perfectly healthy, lean, young chicks.  According to researchers, when the fat talk starts, the ones who know that they need to lose weight (for their own health) tend to keep to themselves, anxious not to draw attention to themselves.
And don't think that fat talk is primarily a teen problem.  No, sirree.  According to high-profile dressing room attendants, middle-aged department store shoppers suffer from unhealthy body image, as well.
The study, published in the Psychology of Women Quarterly, claims that 93 percent of all women engage in fat talk.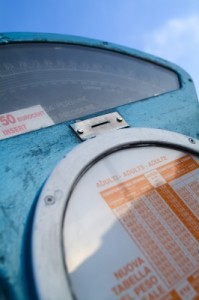 Here are some tips from health experts on improving your body image:
1) Love the one you're with.
That's you, by the way.  Make a list of 10 things you love about yourself that have nothing, whatsoever to do with your looks- exclude anything about your body structure, weight, or complexion.  You get the point.  Now that you've made your list, keep it around.  Put it up on your bathroom mirror or locker.  Stick it inside your weight loss journal.  Remind yourself every day that you are (to paraphrase Stuart Smally) "good enough, smart enough, and doggone it, people like me."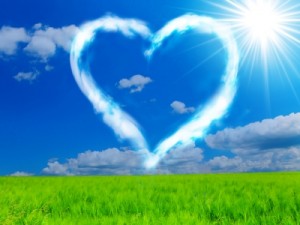 2) It's all about perspective.
People want what they don't have.  A bald businessman looks into a boardroom and sees nothing but perfectly coifed, lush hairstyles.  A woman who is obsessed with getting a nose job is haunted each day by visions of perfectly pointy, petite noses, certain that everybody else around her is secretly gawking at her bulbous nose.  The truth is that you are your worst critic.  Go easy on yourself, and accept that there is more to life than having a trim, hard six-pack, a perky nose, or thick, lustrous hair.
Anorexic British Teen Regrets Gastric Bypass Surgery
3) Actually, misery doesn't love company.
Okay, so maybe you've fallen off the wagon more times than you care to remember.  It happens to everybody.  Resist the temptation to lament, grumble, or whine about how difficult it is to lose weight.  It's hard for everybody.  You'll do yourself, and your friends, a better service if you give a little pep talk whenever you feel down, instead of a "woe is me" party.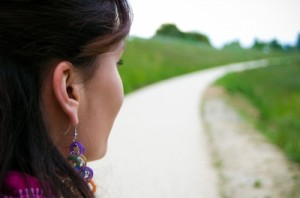 4) Learn from your mistakes.
Don't focus on past failures.  Leave the past where it belongs- in history.  So you broke your diet.  Determine what went wrong, and commit yourself to make better choices in the future.  A good tip is to keep a food diary- it will help you figure out what "triggers" unhealthy eating.
5) Learn how to feel comfortable in your own skin.
Do you avoid looking in the mirror because you don't like what you see?  That kind of behavior only reinforces negative body image.  Don't put off self-esteem for the day you finally reach goal weight.  Love your body now, while you're on the road to permanent weight loss.  Pamper yourself with a pedicure, eyebrow waxing, fresh haircut, or a bottle of scented body lotion.  Buy yourself a new outfit.  Yes!  You don't have to be thin in order to appreciate your own body.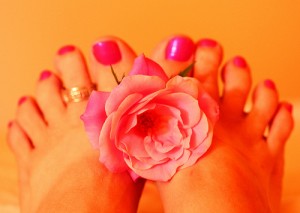 Did you find any of these tips helpful?
Do you also battle with negative body image?
Share your thoughts, and let us know what weight loss challenges you currently face.
Leave your comment today!
Related reading:
Is Adult ADHD-ADD Making you Obese? 5 Weight Loss Tactics
Boost Weight Loss- Snack on These 6 Yummy Treats
Sources:
What 'Fat Talk' Does For Your Body Image
10 Ways to Improve Your Body Image- Lifescript.com
Psychology of Women Quarterly – Journal Information
Images courtesy of FreeDigitalPhotos.net, Pink Sherbet Photography
Tags: body image, diet and nutrition, Fat talk, healthy living, women psychology