Is Chronic Fatigue your Middle Name? Maybe it's…
Does it seem like chronic fatigue follows you around like a sick puppy? It's not your imagination. You could have chronic fatigue syndrome (CFS), or one of several other maladies whose symptoms include constant tiredness, brain drain, and general achiness.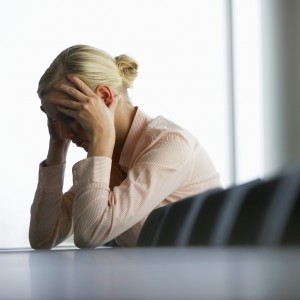 What is chronic fatigue?
Try this: find a stairwell, run up and down twenty times without breaking for a breather, and now stop.
Feel tired, wiped out, and lightheaded? Good! That means you're healthy. It's natural to feel fatigued after a strenuous workout.
People with chronic fatigue always feel exhausted, from morning to nightfall.  Forget running up the stairs- just running an errand to the supermarket can leave you out for the count before noon.
Only a doctor can diagnose your health problems; here are some conditions to look out for that cause fatigue.
Chronic fatigue syndrome (CFS)
More than just tiredness, chronic fatigue syndrome is an autoimmune disorder that causes debilitating physical pain and cognitive disorders.  Fatigue is constant, regardless of having slept well the night before or not overexerting oneself in physical activities.
Many people diagnosed with CFS also suffer from vitamin B12 deficiency, fibromyalgia, or celiac disease.
Vitamin B12 deficiency
Vitamin B12 deficiency is an often-overlooked cause of fatigue for many people.  Unfortunately, many doctors don't screen routinely for low vitamin B12 levels, so remember to ask for a blood test, specifically for vitamin B12 deficiency.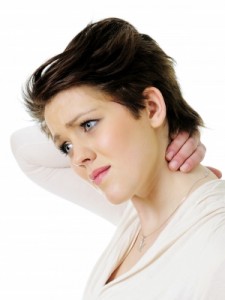 Untreated, vitamin B12 deficiency can cause severe, irreversible neurological damage, dementia, and increased risk for heart attack and stroke.
9 Conditions that Mimic Fibromyalgia and Vitamin B12 Deficiency
If you think B12 deficiency is not common, then you're mistaken. It's one of the leading nutritional deficiencies in the US.  There are several reasons for this:
There has been a recent spike in gastric bypass surgeries, as they become more affordable and socially acceptable.  Any type of surgery that invades your digestive system ultimately leads to poor vitamin B12 absorption, but most surgeons fail to warn patients beforehand.  By interfering with your ability to produce intrinsic factor, an enzyme crucial for digesting vitamin B12 from food, a large number of gastric bypass surgeries result in severe depletion of vitamin B12 levels in the blood.
Vitamin B12 occurs naturally in animal-based foods like beef, poultry, fish, and eggs. With the increasing popularity of vegan dieting, we have also seen a rise in vitamin B12 deficiencies.
Certain drugs inhibit your ability to digest vitamin B12; these include the diabetes medication metformin and GERD treatments, protein pump inhibitors (PPIs), which prevent stomach acid production.
Inactivity
In the movie WALL-E, Disney animators envisioned an armchair society for our future, in which all daytime activities- work, play, even dressing- could be controlled with the touch of a button, eliminating the need to leave your house…or your seat.
In fact, idleness is a major source of chronic illness for an increasing number of people.  Avoidance of exercise is more likely to cause fatigue than the actual exercise itself. The deciding factor is how much you exercise, and which activities you choose, not whether you do it at all.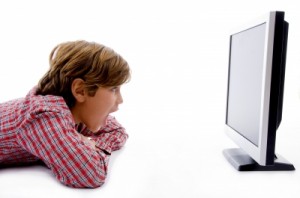 For tips on exercising with fibromyalgia or chronic fatigue syndrome, read 10 Fibromyalgia-Friendly Exercises that Boost Energy- You can do it!
Not getting enough sleep
Fess up- when was the last time you slept eight hours in a row? The fact is- most of us don't get the bare minimum of quality nighttime sleep that we need to prevent fatigue, stress, and chronic illness.
Current research points to electronic overstimulation as a possible reason for fatigue and insomnia.  We're always "on." Handheld devices, cell phones, Bluetooth technology, iPod music players, e-books, laptops, tablets, and a never-ending drone of cable televised media keep us on edge, engaged,  from morning 'til night.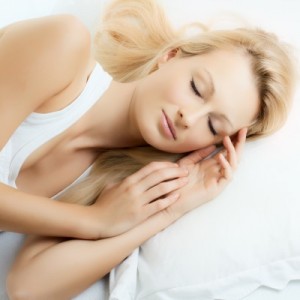 Tired of being Tired all the Time…It's Tiring!
To fall asleep quicker and get the most rest, follow these tips:
Avoid afternoon naps, even short ones.
Cut down on caffeinated beverages.
Take vitamin B12 for more daytime energy
Exercise every day
Put a curfew on all electronic devices, including your television.
Depression
Clinical depression is a possible source of fatigue, as well.  If sadness and a sense of hopelessness accompany constant fatigue, then see a doctor immediately.  Many antidepressants are available that are safe and produce no side effects.
Also, ask for vitamin B12 deficiency screening, as depression and anxiety are common symptoms of low vitamin B12 levels.
Please tell us…
Do you experience overwhelming fatigue every day, despite sleeping well?
Does you fatigue occur after exercising, or does it happen all the time, even when you don't do physical activities?
Do you have any questions or suggestions?  Please leave your comments below.
Share with your friends!
If you found this article helpful, then please share with your friends, family, and coworkers by email, Facebook, or Google+.
Read more about chronic fatigue
Chronically Pained? Here's your Essential Chronic Pain Checklist…
10 Celebrities with Chronic Fatigue Syndrome
Images:
imagerymajestic, Michal Marcol, Copyright (c) 123RF Stock Photos, Microsoft.com
Tags: Chronic fatigue, chronic fatigue syndrome (CFS), constant tiredness, low vitamin B12 levels, Vitamin B12, vitamin b12 absorption, vitamin B12 deficiency