Tuesday, April 3rd, 2012
So, do you think you know all the symptoms of B12 deficiency?  Well, one overlooked sign is eye problems like double vision, blurry vision, and nystagmus.  Here are some common vision problems that accompany B12 deficiency.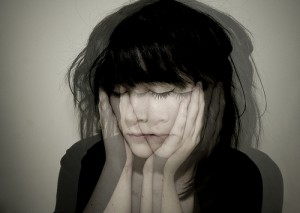 Myelin and optic neuritis
Myelin is a fatty substance that sheathes and protects your nerve cells, including the ones that control your eyesight, sense of smell, taste perception, hearing, and touch.  Demyelinating diseases like pernicious anemia, multiple sclerosis (MS), and diabetes may result in permanent nerve cell damage.
Optic neuritis (demyelinating optic neuritis) is irritation of the optic nerves that occurs when myelin is damaged or completely lost.
Vision symptoms from optic neuritis can include blurring and blind spots. You also may notice distorted vision, reduced color vision and pain when you move your eyes. These types of symptoms may precede vision loss due to optic neuritis.
Symptoms of optic neuritis include:
Temporary vision loss in one eye
Altered sensitivity to light
Partial color blindness
Painful eye movements
Vitamin B12 Deficiency and Movement Disorders- How They Relate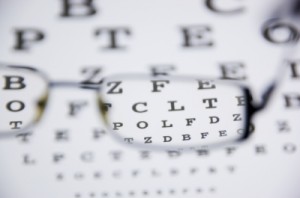 Vitamin B12 and myelin
Vitamin B12 is one of the most important nutrients for your nervous system, as it helps to maintain the myelin coating that protects your nerve cells.  Insufficient vitamin B12 causes a slow erosion of myelin, as evidenced by delayed or malfunctioning nervous impulses.
Vitamin B12 deficiency symptoms often include:
Blurry vision
Double vision
Eye twitching
Painful tingling or numbness (pins and needles) in your hands and feet
Sore, red tongue
Burning mouth syndrome
Sore muscles
Weakness
Breathlessness
Heart palpitations
Depression
Fatigue
Anxiety
Memory problems
Poor concentration
Acid reflux
Diarrhea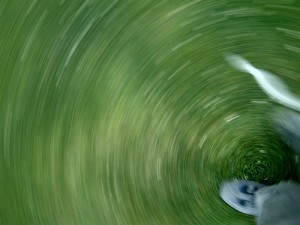 Eye problems with B12 deficiency
In addition to optic neuritis, other vision problems that may be related to vitamin B12 deficiency include:
Blurred vision
Partial blindness
Tunnel vision (peripheral vision loss)
Double vision (diplopia)
Oculomotor nerve palsy
Nystagmus
Myokymia is not a Hawaiian Island- Eyelid Twitching and Eye Spasms
Please tell us…
Do you have vitamin B12 deficiency, including vision problems that you didn't realize were related?
Do you have any questions or suggestions?  Please leave your comments below.
Share with your friends!
If you found this article helpful, then please share with your friends, family, and coworkers by email, Facebook, or Google+.
Read more about B12 deficiency symptoms:
Undetected Vitamin B12 Deficiency- Why is B12 off the Radar?
Painful Tingling in Hands and Feet- What's Up with That?
Sources:
Vitamin B12 Deficiency and Vision
B12 Deficiency affects your vision and eyesight
Images: amyelyse, sufur, Jeroen van Oostrom