Wednesday, September 21st, 2011
Health News: Learn which 13 celebrities (Kim Kardashian, LeAnn Rimes) cope with skin diseases psoriasis and psoriatic arthritis, and about psoriasis symptoms.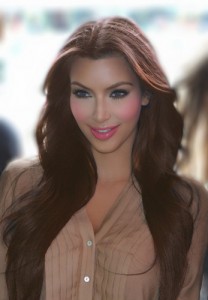 What is psoriasis?
According to the National Psoriasis Foundation, psoriasis is a chronic, autoimmune disease that causes skin flakiness, red patches, and silvery, somewhat scaly skin residue.  The most common type of psoriasis is "plaque psoriasis."  Psoriasis often occurs in people who suffer diabetes, heart disease, and depression.
What is psoriatic arthritis?
The Mayo Clinic defines psoriatic arthritis as a type of arthritis that exclusively affects people who have psoriasis.  The main symptoms of psoriatic arthritis are joint pain, achiness, and swelling.
How do you get psoriasis?
Psoriasis is not contagious, as some people might believe.  Psoriasis a genetic skin disease, and is often triggered by stress, skin injury, medications, diet, and allergies.
Thirteen Celebs with Psoriasis or Psoriatic Arthritis:
1- Kim Kardashian
In her reality show, Keeping Up with the Kardashians, Kim Kardashian was officially diagnosed with the skin disease, psoriasis.  She is the latest of several famous personalities to come out and talk about the autoimmune disease.
2- Kris Jenner
Kim's mom, Kris Jenner, also became public about her psoriasis condition, which she passed on to her daughter, Kim Kardashian.
3- LeAnn Rimes
Grammy Award- winning country music sweetheart LeAnn Rimes has been very open and up front about her diagnosis of psoriasis, admitting to Shape magazine that at one time, the flaky skin disease covered 80 percent of her body.
4- Stacy London
The What Not to Wear host Stacy London first received a diagnosis for psoriasis at the age of four; now, she is the spokesperson for the National Psoriasis Foundation, and their Psoriatic Arthritis Total Approach to Health initiative.

5- CariDee English
America's Next Top Model winner of 2006 CariDee English also represents the National Psoriasis Foundation, and admits that her bouts with psoriasis came close to ending her modeling career.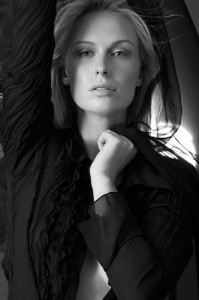 15 Gluten-Free Glitterati, from Aniston to Zooey
6- Art Garfunkel
The other half of the famous singing duo Simon and Garfunkel, Art Garfunkel says that the best cure for his psoriasis was a recent visit to the Dead Sea in Israel.  "I have psoriasis," he explains, "and I've been told that if you float in that salty, buoyant water, it's very good for the skin.  I found it not so much therapeutic as beautiful."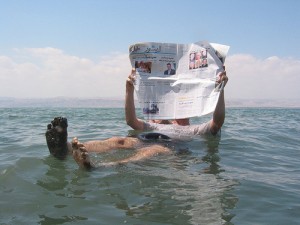 7- Jon Lovitz
The Saturday Night Live funnyman was diagnosed with severe plaque psoriasis, following a flare-up that covered 75 percent of his body with dry, itchy red patches and lesions.  His message to fellow psoriasis sufferers- "Don't be embarrassed.  See a dermatologist.  A lot of people with psoriasis give up, but don't.  Find out what works best for you."
8- Phil Mickelson
Pro Golfer Phil Mickelson suffers from both psoriasis and psoriatic arthritis.  Fortunately, he was able to catch the psoriatic arthritis in time to get treatment.
9- Jerry Mathers
Jerry Mathers, former Leave it to Beaver star, suffers from psoriasis, and represents the Step into My Skin awareness campaign of the National Psoriasis Foundation.
10- Byron Janis
Pianist Byron Janis, who was a musical virtuoso at the age of four, developed painful psoriatic arthritis in his fingers, requiring hand surgery that nearly ended his musical career.  Byron Janis also used acupuncture to treat his arthritis symptoms.
11- Shawn Lane
Guitar player Shawn Lane joined the Black Oak Arkansas at the young age of 14- the same age in which he developed psoriatic arthritis, which he treated with steroids.
12- John Updike
American novelist John Updike, author of the Rabbit series, suffered from psoriasis, which he inherited from his mother.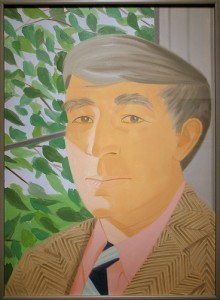 13- Eli Roth
Movie director Eli Roth received inspiration for many of his horror films from previous attacks of unbearable psoriasis.  His most famous film, Cabin Fever, about a "horrifying flesh-eating virus" was motivated by an incident when his legs were infected with a psoriatic flare-up.  He described that his legs felt "completely ripped apart and cracked and rotted. It was so painful."
Related reading:
Best 15 Twitter Feeds to follow for Autoimmune Disease Info
Justin Bieber among 10 Celeb "Beliebers" in Vitamin B12 Shots
Sources:
Celebrities speaking out about living with Psoriasis and Psoriatic Arthritis
Psoriatic Arthritis Causes, Symptoms, Diagnosis and Treatment Information
Famous People With Psoriatic Arthritis
Celebs with Psoriasis- FOX News
Image credits:
Kim Kardashian,

Flickr

,
тǝмч ˛❤¸ ɑl ɑlı
LeAnn Rimes, Flickr,

Yahoo

! Yodel Studio



Stacy London, Flickr,
Sutibu
CariDee English, Wikimedia,
Mike Kortoci
Dead Sea, Flickr,

inju



Jon Lovitz, Wikimedia,
Philkon (Phil Konstantin)
Kris Jenner, Wikimedia,
Tabercil
John Updike, Flickr

,
cliff1066™
Eli Roth, Wikimedi

a
,
Tm