Wednesday, June 6th, 2012
Ever wonder why vitamin B12 deficiency is so rampant among humans, yet you never hear of animals or marine life having difficulty absorbing vitamin B12? Is vitamin deficiency something unique to humans, or is it bigger than we've imagined? Here are some interesting tidbits about vitamin B12 deficiency along the food chain.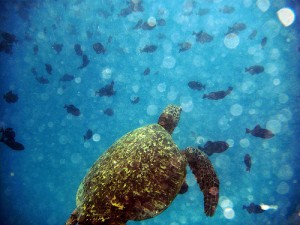 Scientists discover vitamin B12 sea sponge
Recently, scientists in the Antarctica discovered something all of us suffering from vitamin B12 deficiency wish we had- a way to extract vitamin B12 from the environment and absorb it into our digestive system.
It's called cobalamin acquisition protein 1 (CBA1), and it's a special protein that sea algae use to grab vitamin B12 (cobalamin) from the ocean water and ingest it, kind of the way a sponge soaks up fluids.
Apparently, certain single-celled bacteria and microorganisms are able to replicate this essential protein whenever they happen to need more vitamin B12, and thus avoid acquiring vitamin B12 deficiency.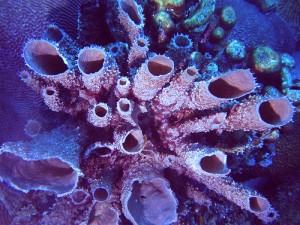 Getting vitamin B12 from water- isn't that like trying to squeeze orange juice from a rock?
Well, vitamin B12 occurs naturally in protein foods like beef, chicken, and fish, in sufficient amounts for us land-dwellers to avoid becoming deficient.
But if you happen to be a one-celled microorganism, then you can get just the right amount of vitamin B12 from seawater, provided you are able to make this miracle protein, CBA1.
Where's my "B12 claw?"
Why don't we have this lifesaving mechanism, something to grab vitamin B12, latch onto it, and escort it through our digestive system, so that we never have to worry about vitamin B12 deficiency?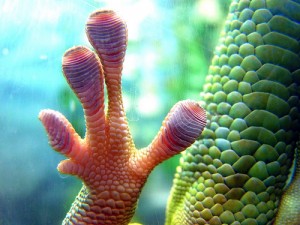 We do, actually.
It's called intrinsic factor, and it's a special digestive enzyme that we produce for the express purpose of completely digesting vitamin B12 into our body.  Intrinsic factor bonds itself to vitamin B12 from your food supply, protects it from harm as it races through your small intestines, and helps to deliver it into your blood stream.
Unfortunately, if you have a certain autoimmune disorder, pernicious anemia, then you are either unable to make intrinsic factor, or you cannot utilize it efficiently.  Without intrinsic factor, you are like the algae on the ocean floor, only without the B12 sponge- surrounded by all the nutrients you need, but unable to reach them.
What now?
If you eat plenty of meat, dairy products, and eggs, but you constantly feel tired, lethargic, and "out to lunch," then you might be a candidate for autoimmune vitamin B12 deficiency.
To find out, ask your doctor for a blood test that checks vitamin B12 levels. Although they are not 100% accurate in diagnosing true pernicious anemia, the standard B12 tests will tell your doctor if your total stores of vitamin B12 are dangerously low.
Why B12 Blood Tests are an Epic Fail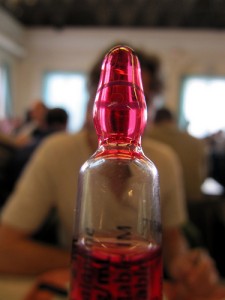 Please tell us…
Do you have any questions or suggestions?  Please leave your comments below.
Share with your friends!
If you found this article helpful, then please share with your friends, family, and coworkers by email, Facebook, or Google+.
You might also like:
Is Vitamin B12 Deficiency an Autoimmune Disorder? Yup.
3 Brain Vitamins that make you Smarter
Brain Fog from Pernicious Anemia- Telltale Signs
Sources:
A 'B12 Shot' for Marine Algae?
Images:
Francois Schnell, icelight, contemplicity, The World According To Marty