Healthy food doesn't have to cost a fortune-Learn how to save money on while grocery shopping for food that promotes good health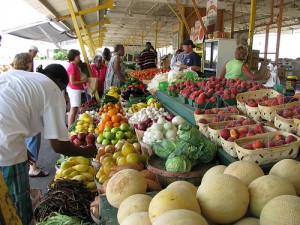 Eating healthy, low-fat foods can be expensive.  Whole-wheat pastas and breads cost much more than their white-flour alternatives.  And because there's a lower demand for specialty health food items, such as those targeted for gluten-free dieters, storeowners have to charge more in order to make any kind of profit.
Can a Gluten-Free Diet Ease Symptoms of Fibromyalgia?
That doesn't mean you can't eat healthy foods without sacrificing your budget.
By following a few simple money-saving strategies, you can serve up wholesome, crowd-pleasing meals at a fraction of the price you would pay on restaurant food.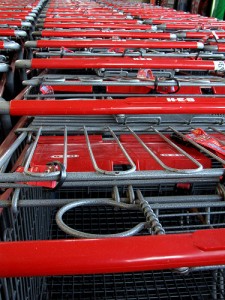 Here are 11 useful tips for healthy food shopping on a budget:
#1 Stay in the now
Whenever you buy out-of-season imported produce, keep in mind that you're paying the bill for the gas and refrigeration, not to mention the damaging effect on the environment.
Buy fresh, locally grown organic fruits and vegetables that are in season, instead.  Shop your nearby Farmers' Market for some great year-round savings on winter squash, spring berries, or summer watermelon.
#2 Go for frozen
Frozen veggies are just as healthy as fresh, and in many cases, they're even cheaper.  Why buy fresh kiwi or strawberries for your morning smoothies, when you can find them in the frozen aisle for less money?
Buying frozen saves money on wasted produce, too.  Giant bags of frozen peas, carrots, and corn are delicious, healthy fillers for many soups, casseroles, and salads, too.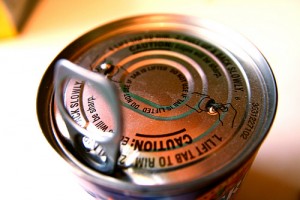 #3 Can it
Sure, if you could afford to have fresh salmon steaks every evening for dinner, you would.  But that doesn't mean you can't make a delicious and nutritious meal using canned salmon, tuna, or chicken as your base ingredient.  Think outside of the recipe box.  Make salmon burgers, tuna pasta salad with capers, or instant chicken soup with rice.
Related: Nine Healthiest Canned Foods: Many Contain Vitamin B12
#4 Shop around
You're not likely to find everything you want in one store, at least, not if you want to save money.  An important savings strategy is to keep track of which store offers the best deals on your favorite health food items.  Instead of wasting money (and energy) on gas bouncing from one grocery store to the next, assign a day of the week to each particular market.
#5 That's my list and I'm stickin' to it
There's no room for spontaneity on a tight food budget.  Before you go out the door, make yourself a list of need-to-buy cheap food items, and stick to it.  Shop around the perimeter of the store to avoid pricey, and often unhealthy, temptations.  If you see a healthy food staple on sale, buy in large amounts.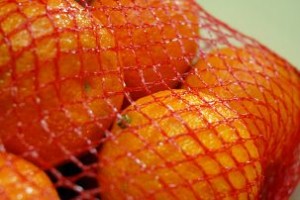 #6 Think big
Generally, the large economically sized items are most cost-effective.  Buy food in bulk whenever you can.  Ounce for ounce, a scoop of organic grains, spices, or legumes from the bin costs less that its pre-packaged alternative.  In the produce section, scan the aisles for giant sacks of potatoes, onions, apples, and oranges.
#7 Get back to the basics
Instead of buying flavored yogurts, minute rice, or instant oatmeal, stock up on large containers of plain yogurt, brown basmati rice, and 100% natural oats.  Besides being easier on your wallet, these plain simple food staples are much healthier than the processed versions.
#8 Work the system
Be on the alert for weekly store specials by subscribing to various email lists and circulars.  Comb the Sunday paper for coupons, but only pick out the ones for food items that you were going to buy, anyways.
Don't be tempted by "buy one, get one" deals on expensive convenience foods that you wouldn't ordinarily purchase.  Sign up for a store Rewards card; occasionally, you'll receive extra savings on already marked down foods.
#9 Copycat that
Don't be lured by the convenience of packaged snack foods like Larabars or baked Lay's potato chips.  Instead, try making your own copycat versions at home.  The internet is chock full of copycat recipes for whatever your stomach craves.  Not only will you pinch pennies by making it yourself, but you can modify the ingredients to serve your special dietary needs.
#10 Go fridge pickin'
If you're low on stock, scour your refrigerator for potential dinner ingredients.  With some leftover stew, a half-empty can of carrots 'n peas, and mashed potatoes you can make shepherd's pie.
Be inventive!  Pretend you're on a reality cooking show, and see what you can concoct with a handful of basic healthy food ingredients.  You can name your culinary creations titles like "Everything Enchiladas," or "Cream of Corn Casserole Soup."
#11 Grow your own Victory Garden
Celebrate your victory over inflated organic food prices by cultivating your own green thumb.  You don't have to be much of a farmer to plant your own tomatoes or squash, and your family will eat healthier as a result.
As you become more experienced, try expanding your home crops to include a short row of corn, sweet peas, and a few patches of lettuce.  The sky (and ground space) really is the limit!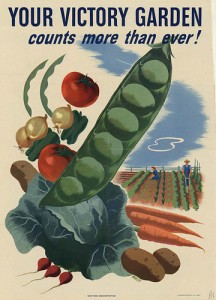 Remember that the cheapest foods might cost less in the supermarket, but they ultimately cost more in the way of doctor's bills, diet plans, larger clothing, and orthotics- not to mention your own mortality.
Check out some related subjects:
Boost Weight Loss- Snack on These 6 Yummy Treats
Crack the Iceberg Habit: 10 Green Leafy Veggies you'll Love
15 Gluten-Free Glitterati, from Aniston to Zooey
Sources:
11 ways to save money on healthy food – Healthy Living on Shine
10 Easy Ways To Save Money On Organic Food – My Money (usnews.com)
Eating well on the cheap: saving money on healthy food