There are many reasons for back pain, and they're not always easy to detect. Extreme back pain in the upper, middle, or lower back may be caused by arthritis or degenerative disc disease, but it can also be something much simpler that you've been overlooking.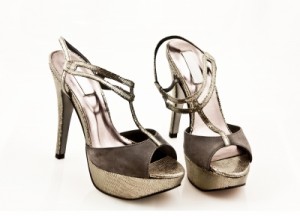 1- Vitamin B12 Deficiency
In a European study that focused on the use of vitamin B12 supplements for people suffering from lower back pain, researchers noted surprisingly good results in test subjects who received regular doses of vitamin B12, compared to a placebo medication for back pain.
Vitamin B12 is crucial for healthy nerve cells and production of red blood cells for oxygen, in addition to regulating metabolism, boosting energy, and preserving cognitive functioning needed for good memory and delaying symptoms of dementia caused by old age.
Besides back pain, other symptoms of vitamin B12 deficiency may include:
Tiredness
Memory loss
Painful numbness and tingling in the extremities
Headaches
Depression
Anxiety
Gait problems
2- Constipation
Believe it or not, lower back pain may be caused by gastrointestinal problems like constipation or diarrhea.  Sometimes, a blockage in your intestines puts pressure on your back, leading to severe back pain and stomach pain.  To treat naturally, incorporate more healthy fiber into your diet, or ask your pharmacist for gentle digestive aids that balance your intestinal flora.
3- Your shoes
A common and preventable source of back pain is simple footwear. Ill-fitting shoes and high heels disturb your posture, interfering with the natural curve of your spine, leading to back pain and an increased risk for spinal injury.
To check if your shoes are causing your back pain, visit an orthopedist.
4- Your bed
If you still think that sleeping on a stiff mattress is the best cure for back pain, then it's time to shop for a new bed.  Chronic pain specialists recommend getting a lumbar mattress that provides support while also cushioning your tired muscles and joints for optimal relief from back pain.
Your turn!
Do you have any questions or suggestions?  Please leave your comments below.
Share with your friends!
If you found this article helpful, then please share with your friends, family, and coworkers by email, twitter, or Facebook.
Like this? Read more:
Back Pain Exercises and Fibromyalgia- the Do's and Don'ts
Rheumatoid Arthritis Stinks- 4 Facts about Depression and Pain
40 Things NOT to say to a Fibromyalgia-Chronic Fatigue Sufferer
Sources:
Vitamin B12 in low back pain: a randomised, double-blind, placebo-controlled study.
Image courtesy of Maggie Smith/freeditigalphotos