Celiac-Friendly Treats to Make at Home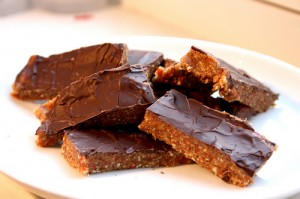 Trying to run a gluten-free household for patients of celiac disease can be daunting- not to mention, costly.  Many food manufacturers make outstanding snacks, mixes, and breads for people who are either allergic to gluten or suffer from gluten intolerance.  However good these packaged products are, they are still hard on your food budget.  Cooking your own meals at home is not only cost-effective, but it also puts the restrictive diet control back where it belongs- in your capable hands.
Gluten is a common ingredient in all products containing wheat, barley, corn, rye, spelt, Kamut and triticale. By stocking up on whole, gluten-free certified flours, like bean flour, potato starch, tapioca flour, and brown rice flour, you can make any of these tasty gluten-free  copycat versions of your favorite meals and snacks.
Can a Gluten-Free Diet Ease Symptoms of Fibromyalgia?
Eight gluten-free favorites you can make at home: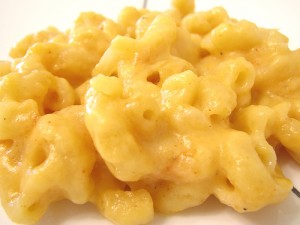 Not-Kraft Gluten-Free "Boxed" Mac and Cheese
Prepackaged gluten-free mixes are convenient, but let's face it- they're expensive.  Why pay extra for the paper packaging, when you can make your own version at home?   Save money and a tree at the same time.  In Adventures of a Gluten Free Mom, blogger Heidi shares her instructions for "boxed" gluten free mac and cheese that even your kids can make, using powdered cheddar cheese and your favorite gluten-free pasta.
"Allergy Free Foods" Gluten-Free Chicken Nugget Recipe
Instead of heading for the supermarket freezer aisle, make these crunchy, juicy copycat gluten-free chicken nuggets at home.  You'll love the fresh taste, the healthy allergy-free ingredients, and the convenience of being able to adapt the recipe to your own liking or dietary needs.  Use the money you saved to splurge on dessert, like gluten-free ice cream.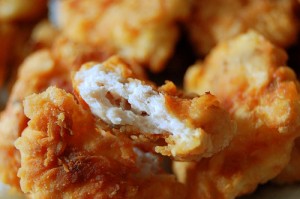 Almost Bob's Red Mill GF All Purpose Baking Flour
All-purpose gluten-free baking mix should be a staple in your gluten-free kitchen. Use it to make breads, cakes, cookies, and other recipes that typically contain white flour.  Bob's Red Mill makes an excellent mix containing a blend of bean flours, tapioca, and potato starch.  In a pinch, you can make your own version at home, using these copycat instructions from the Gluten Free Cooking School.
Gluten Free Jiffy Corn Muffin Mix Copy Cat Recipe
The Jiffy brand cornbread mix contains white flour- not an option if you're on a gluten-free diet.  This allergy-free, non-glutinous fluffy cornbread muffin recipe incorporates brown rice flour, potato starch, and tapioca flour.  See blogger Lisa Whitaker's page, Extraordinary Life, for many more gluten-free copycat recipes that you'll love.
"Odi's" Gluten-Free and Vegan Bagels
These healthy gluten-free bagels are a delicious knock-off of a popular gluten-free bakery line of breads and treats.  These bagels take some time to make, but you'll agree that it was worth the effort when you try them.  Set aside enough time to make a large batch of flavorful sorghum-buckwheat bagels, and toss a bunch in the freezer for later- if they even last that long.
Authentic Babycakes Bakery recipes
See Gwyneth Paltrow's blog, Goop, for an interview with Babycakes owner, Erin McKenna.  In it, Erin gives away a few of her celeb-faved Babycakes recipes, including instructions for gluten-free Double Chocolate Chip Cookies, Lemon Poppy Teacake, Chocolate Cupcakes, and Vanilla Frosting.  Try these at home!
15 Gluten-Free Glitterati, from Aniston to Zooey
Gluten Free Samoa Girl Scout Cookies
In the Learning How to Cook…Gluten Free! Site, celiac disease-patient blogger gives shows you how she took a copycat recipe for the famous chewy Girl Scout cookie treat and made it her own by substituting gluten-free flour for all-purpose white flour.  Enjoy the all-American favorite cookie, topped with coconut, caramel, and a chocolate ribbon, without the gluten!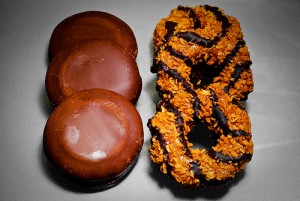 Cookie Dough Larabar Knockoff Recipe
Larabars are deliciously sweet, all-natural energy bars that will satisfy your celiac-sweet tooth.  Flavors range from Pecan Pie, Key Lime, and Carrot Cake to Chocolate Peanut Butter and Ginger Snap.  This Livestrong article tells you how to make your own Chocolate Chip Cookie Dough Larabars, using fresh almonds, dates, and organic chocolate chips.
Related Reading:
Celiac Summer, Part 1:Plan a Fun and Gluten-Free Disney Vacation
Celiac Summer, Part 2: Gluten-Free Road Trippin'