A study published by the European Journal of Neurology revealed evidence linking adult attention-deficit hyperactivity disorder (ADHD) and a form of dementia which is similar to Parkinson's disease and Alzheimer's disease.  According  to research collected by scientists in Argentina, adults with ADHD have a threefold chance of developing dementia with lewy bodies (DLB) in their old age.
Similar to Parkinson's disease, dementia with lewy bodies occurs when bits of protein remnants develop inside the nerve cells, interrupting the flow of brain activity.
Argentinian researchers studied 251 Alzheimer's patients, 109 DLB patients, and a control group of 149 healthy senior citizens.
48% of  lewy body dementia  patients had ADHD previously in their adulthood.
15% of senior citizens with Alzheimer's have never suffered from adult ADHD.
10% of dementia cases among the elderly are attributed to dementia with lewy bodies, although they are often misdiagnosed as Alzheimer's disease or Parkinson's disease.
Symptoms of dementia with lewy bodies include realistic hallucinations, fluctuations in mental and physical skills, and spastic movements similar to those in Parkinson's patients.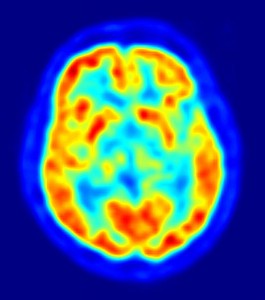 Can aerobics cure Alzheimer's disease?
Scientists have long suspected a correlation between the neurotransmitter activity witnessed in adult patients with ADHD and that of senior citizens suffering dementia with lewy bodies.
Dr. Angel Golimstok, author of the Januarry European Journal of Neurology report, says,"We believe that our study is the first of its kind to examine the clinical association between adult ADHD symptoms and DLB and that it has established a clear link between the two conditions."
For more info on dementia with lewy bodies see the U.S. National Institute of Neurological Disorders and Stroke website.
Sources: