Diet experts advise eating these tasty foods that speed up your metabolism  for maximum weight loss.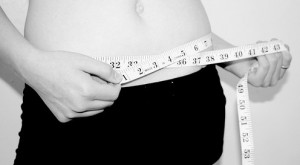 If you're trying to lose weight (and who isn't?), then you don't want to waste time eating foods that slow you down.
Including the the right foods in your diet is your recipe for ultimate weight loss.
Choose healthy foods that contain dietary fiber, antioxidants, and natural spices, such as cinnamon and chili peppers.
Here are 6 super snack foods that will help you stay on the diet wagon:
Fiery bean tostada with salsa
Eating a spicy meal with hot chili peppers just gives you a warm feeling inside.  According to researchers, capsaicin, the ingredient that puts the pep into the pepper, actually helps you use up calories and lose weight more efficiently.  Pair that with beans, which have cholecystokinin to naturally control your appetite, and dig in.
Word to the wise- corn tortillas have more dietary fiber and less refined ingredients than flour tortillas, so load up a corn tortilla with all the fixins.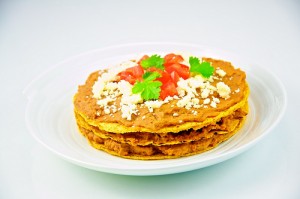 Almond trail mix
Eat twelve almonds per day, and you'll have an easier time sticking to your diet.  That's because raw almonds have alpha-linolenic acid, a healthy ingredient that aids digestion.
Almonds also contain plenty of tummy-filling dietary fiber, so you won't go hungry.  If you're diabetic, then you'll appreciate the insulin-controlling benefits of foods like almond butter.

Egg omelet
It's a proven fact that eggs satisfy you- protein gives you a feeling of fullness that keeps you from binging later in the day.  Studies show that people who eat two eggs with whole-grain toast each morning have an easier time managing their weight than people who eat a bagel with cream cheese for breakfast.

Cinnamon toast
The USDA did some research that concluded that cinnamon helps you control your insulin levels after meals, which is great news for diabetics.
Sprinkle some sweet and spicy cinnamon on whole-grain buttered toast for a gratifying and healthy snack that will help you lose weight.
Apples and cheese
An apple a day keeps the doctor- and obesity– away.  Apples are loaded with natural sweetness, high fiber, and antioxidants, making them one of the best diet foods around.
And here's a surprise- According to the American Journal of Clinical Nutrition, full-fat cheese promotes weight loss more efficiently than its lower fat and nonfat alternatives.
Get the best weight loss benefits by combining a dollop of full-fat ricotta cheese with baked apple.  Don't forget the cinnamon!
Green tea smoothie
Green tea contains antioxidants called catechins that boost your metabolism and help you drop pounds more efficiently.
Researchers from the University of Tennessee at Knoxville found that dieters who eat yogurt lose 61% more fat than dieters who don't.
Make a healthy, low-cal metabolism-boosting smoothie with frozen yogurt, powdered matcha green tea, and frozen green grapes.  Yum!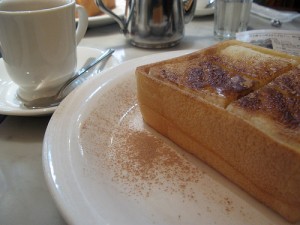 Also read:
7 Days of Refreshing, High Energy Smoothies without Caffeine
10 Most Tempting Vegan Ice Cream Recipes
Crack the Iceberg Habit: 10 Green Leafy Veggies you'll Love
Sources:
7 Foods that Speed Weight Loss