Some mornings, you wake up feeling wired, achy, and sleep deprived, especially if you suffer from chronic fatigue syndrome (CFS) or fibromyalgia. Here are some beauty tips to give you wide-awake eyes before that first cup of coffee…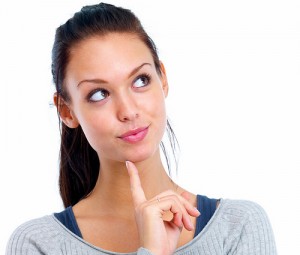 CFS and fibromyalgia can make you feel lethargic and achy all day…sometimes, chronic pain wakes you up even before your alarm clock.
On those days, it helps to make yourself look refreshed and well rested on the outside, even if your body is telling you to crawl back under the covers.  A few simple beauty techniques are all it takes to revive tired eyes, even your skin tone, and get your sparkle on!  Who knows- you might even feel more roused and ready by the time you're finished!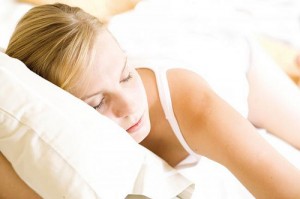 Suffering from Fibromyalgia and Chronic Fatigue? B12 to the Rescue!
Try these 7 makeup tricks and treatments, and you'll be on your toes and out the door in a flash:
#1- Chill out. According to the Mayo Clinic, nothing revives tired eyes as well as a cold compress.  As soon as you get out of bed, splash some icy cold water on your face.  Next, take a bag of frozen peas out of the freezer; wrap it in a small towel and press gently, alternating between eyes.  On the go?  Keep a package of Spenco 2nd Skin Moist Burn Pads handy for a quick fresher-upper.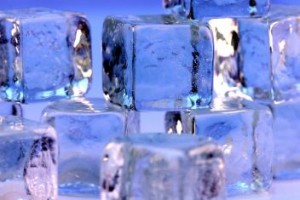 #2- Get your caffeine fix. Only not from coffee or energy drinks, which will just make you crash and burn later.  Caffeine is a natural diuretic, so it's only natural that some of the best under-eye treatments use caffeine to combat puffy, watery eyes.  Some good ones to try are Murad Moisture Silk Eye Gel ($49.00), or First Aid Beauty Detox Eye Roller ($24.00).
#3- Now add milk. The lactic acid in milk brightens your complexion by reducing under eye puffiness and lightening dark circles.  Pour yourself a cup of milk on ice.  Now, grab a face cloth, dip it into the milk, and wring it out gently.  Apply the icy "milk bath" to your face.  Repeat.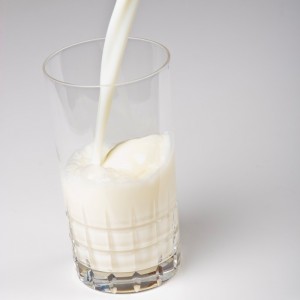 #4- Ditch the mask. Instead of applying a thick layer of foundation, opt for a light tinted moisturizer.  There's no need to rush out to the makeup counter; save a few pennies by making your own custom makeup cream!  Just mix a few dabs of liquid foundation with an equal amount of SPF 30+ face cream.  The sunblock will protect you from getting dark spots, and the lotion will alleviate dry flaky skin.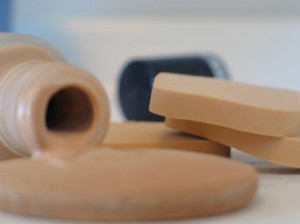 100 Best Sites for Fibromyalgia or Chronic Fatigue Information
#5- Lighten up. A few strategically placed dabs of shimmery highlighter on the lids will give you that wide-eyed look you're after.  Just remember to keep it minimal- too much shine can magnify fine lines, rather than hide them.  When choosing blush, pick out a natural peachy shade, and avoid dark contrasting color, which can give a haggard, tired look.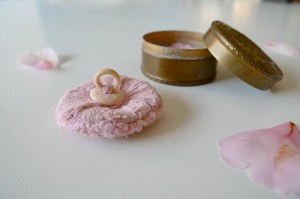 #6- Do some curls and stretches. If nothing else, take care of your lashes.  Long, bouncy eyelashes are the best way to sharpen your look and give you a youthful, fresh appearance.  First, curl with an eyelash curler, keeping it as close to the lash line as possible, and holding for 10-15 seconds.  Repeat.  Follow up with a brownish-black shade of waterproof mascara to the upper lashes only.
#7- Get the grease out. Too exhausted to think about shampooing your hair?  Oily, flat hair tells the world that you're tired, and makes you feel tired, to boot.  Go to Walgreens and pick up a can of Tresemme Fresh Start Dry Shampoo ($4.99) – it contains oil-absorbing powder to draw out grimy dirt and perspiration, and leave your hair smelling fresh.  Alternatively, you can visit Drugstore.com to order a bottle of Klorane Gentle Dry Shampoo with Oat Milk Non-Aerosol Spray ($18.00).  Dry shampoo is also an excellent hair-cleansing treatment for bedridden patients.
Also read:
Staying Fit with Fibromyalgia: 13 Pain-Free Workouts
7 Reasons You Have Brain Fog…And What to do About It
Sources:
Dark circles under eyes: When to see a doctor – MayoClinic.com
Six Easy Ways to Look Younger, Less Tired and More Vibrant!
10 Ways to Fake 8 Hours of Sleep