After bariatric surgery procedures, such as gastric bypass, it's important to make sure you're getting enough vitamin B12 (cobalamin), in order to prevent vitamin B12 deficiency, a common debilitating side effect which can be avoided by adhering to strict vitamin supplementation.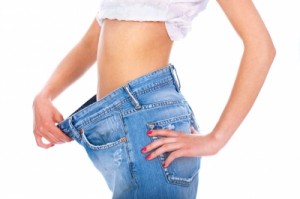 Many people considering weigh loss surgery wrongly assume that their struggles with food choices will be over once they've completed the operation and lost the desired amount of weight.
Nothing could be further from the truth! Now, more than ever, it's important to pay close attention to the nutritional values of the food you eat, in addition to adopting a strict regimen of quality vitamin supplements.
Vitamin B12 deficiency after surgery
Untreated, vitamin B12 deficiency can cause severe, irreversible neurological damage, increased risk for heart attack and stroke, and in rare cases, death.
Unfortunately, many bariatric surgery patients are not sufficiently warned to check their vitamin B12 levels continually following their operation.
This cannot be stressed enough! Even if you include plenty of meat products in your diet, once you have elected for bariatric surgery, you will not be able to get the amount of vitamin B12 that you need without supplementation.
This is because part of the gastric bypass procedure involves removal of the ilium, the bottom-most section of the small intestine, which is responsible for digesting vitamin B12.
For this reason, patients of bariatric surgery have difficulty absorbing vitamin B12 from the foods they eat, such as beef, seafood, and poultry.
Symptoms of vitamin B12 deficiency
Severe vitamin B12 deficiency is one of the leading complications that can arise following any gastrointestinal surgery, including bariatric surgery.
Untreated, vitamin B12 deficiency can result in osteoporosis, hypertension, neurological disorders, poor immune system functioning, and emotional problems.
Symptoms of vitamin B12 deficiency may include:
Excessive constant fatigue
Depression
Forgetfulness
Dizziness
Painful numbness and tingling in the hands and feet
Muscle twitches, spasms
Difficulty controlling arm and leg movements
Vision problems
Constipation
Diarrhea
Nausea
Shortness of breath
Poor appetite
For more, read B12 Deficiency: Don't Ignore the Symptoms
Getting your B12
Once you have had gastric bypass surgery, your only alternative in order to prevent vitamin B12 deficiency is to supplement with non-dietary vitamin B12.
This includes vitamin B12 injections, sublingual vitamin B12, and other forms of over-the-counter (OTC) vitamin B12 that do not require oral supplementation.
One drawback of using sublingual vitamin B12 tablets is that you have to be careful not to swallow it; not because swallowing vitamin B12 is dangerous (it isn't), but because once swallowed, it is rendered useless.
If you're not able to allow the B12 lozenge to rest under your tongue long enough to dissolve, which may take 15 minutes, then this is probably not a good option for you.
In addition to vitamin B12 shots, other forms of non-oral vitamin B12 are also available online without the need for prescription.
Your turn!
Do you have any questions or suggestions?  Please leave your comments below.
Share with your friends!
If you found this article helpful, then please share with your friends, family, and coworkers by email, Facebook, or Google+.
Like this? Read more:
10 Mistakes Gastric Bypass Patients Often Make
Gastric Bypass Surgery Better than Banding…or it it?
Image(s) courtesy of marin/FreeDigitalPhotos.net