Certain symptoms of vitamin B12 deficiency are hard to miss-overwhelming fatigue, painful numbness, brain fog.  But vitamin B12 deficiency causes a wide range of physical and mental disorders, so many that it's easy to confuse them for other health problems, such as thyroiditis, diabetes, or clinical depression.  To understand the impact that vitamin B12 (cobalamin) has on your body, it's important to address all the various biological functions that become impaired when vitamin B12 deficiency occurs.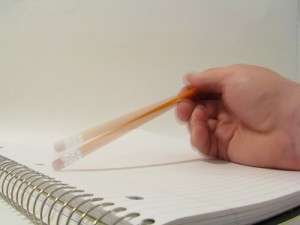 This segment focuses on physical neuropathic pain caused by vitamin B12 deficiency-pernicious anemia.
Vitamin B12 and your nervous system
Vitamin B12 is one of the most important nutrients for your nerve cells– it plays an instrumental role in protecting and maintaining your nervous system impulses.
Each nerve cell is protected by a fatty layer called myelin that insulates and allows for quick and efficient communication throughout the many other neurons of your brain and spinal cord.
Demyelinating diseases such as pernicious (megaloblastic) anemia and multiple sclerosis destroy the myelin of your nervous system, wearing it down to a thin layer, causing nervous reactions to slow down and malfunction.
Physical damage caused by vitamin B12 deficiency
Neuropathy, nerve cell impairment, is a one of the first symptoms of vitamin B12 deficiency and unless treated, worsens with time, causing severe and permanent nerve damage affecting your physical health.
Physical impairments caused by vitamin B12 deficiency include:
Numbness in your hands and feet, including "pins and needles" tingling sensations
Slower reflexes
Impaired perception of vibrations
Altered taste perception
Ataxia- difficulty controlling posture and movement.
Gait impairment- difficulty walking smoothly without stumbling
Muscular weakness
Poor bladder control
Burning mouth syndrome- tingling and painful burning sensations in your tongue, mouth, and lips
Impaired vision
Eye twitching
Impotence
Increased risk for miscarriage and stillborn births
Sore Burning Tongue, Dry Mouth, and Weird Tastes- What's the Cause?
Diagnosing and treating vitamin B12 deficiency
A few simple blood tests are required to positively diagnose vitamin B12 deficiency or pernicious anemia; first, a screening of vitamin B12 levels in the blood and second, a screening of antibodies that indicate autoimmune disorder as a possible cause of vitamin B12 deficiency.
To get your B12 levels back to normal, your doctor will likely prescribe routine vitamin B12 injections, to be inserted intramuscularly (optimally in the thick muscular tissue of the thighs).  The usual dose is 1000 mcg of vitamin B12 per shot. 
Since vitamin B12 shots require prescription, many sufferers of pernicious anemia who need extra doses of vitamin B12 have the option of supplementing with over-the-counter (OTC) vitamin B12.  Dietary vitamin B12 pills are not recommended, as they are not digestible for the majority of vitamin B12 deficiency patients.
Don't miss How Vitamin B12 Deficiency affects your Nervous System, Part 2: Mental Health.
Please tell us…
Have you been diagnosed with multiple sclerosis or other demyelinating diseases?  Did your doctor also screen for pernicious anemia or vitamin B12 deficiency?
What vitamin B12 treatments do you currently take, and are you completely satisfied?
Do you have any questions or suggestions?  Please leave your comments below.
Share with your friends!
If you found this article helpful, then please share with your friends, family, and coworkers by email, Facebook, or Google+.
Read more about vitamin B12 and the brain:
Vitamin B12 Deficiency and Movement Disorders- How They Relate
Can Vitamin B12 Deficiency Cause Brain Lesions?
Balance your B12, Balance your Nerves
Sources:
Symptoms of Vitamin B12 Deficiency
Neurological Manifestations Of Vitamin B-12 Deficiency
Image: Rennett Stowe, Dominic's pics