Which stars rely on vitamin B12 boost for energy? Celebrities like Madonna, Kate Perry and musical boy genius Justin Bieber get vitamin B12 injections regularly. Find out why.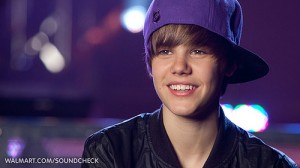 Q: What are B12 shots, and what  are their benefits, anyways?
A: Vitamin B12 shots are usually given to people with vitamin B12 deficiency , but stars are also finding that the benefits of vitamin B12 shots include:
Weight loss
Energy
Clear skin
Thick hair
Stress reduction
Not bad, for one water-soluble vitamin. B12 shots are painful, though, and you have to take them in the buttocks. (Ouch!)
Here are the top 10 most famous celebrities who rave about their vitamin B12 shots:
#1 & #2- Justin Bieber told Chelsea Handler in an interview on her E! network show that he was feeling a little wiped out, but wasn't looking forward to getting a B-12 shot, "in his butt." The late night comedienne and former Playboy model is also a fan of B12 shots. She once even posted a pic on Twitter of herself getting a B12 shot in her bare behind.
#3 & #4- Madonna got Justin Timberlake hooked on vitamin B12 injections. Timberlake, when he was asked to speak about Madonna's induction into the Rock and Roll Hall of Fame, told the audience all about his first B12 experience: Madonna was visiting him in a recording studio, when she whipped a syringe out of her purse, told Justin to drop trou, and proceeded to give him a shot of B12 right on the spot! He's been taking B12 for increased energy ever since. B12: Celebs Say it's the New C
#5- Katy Perry receives routine vitamin B12 injections for health. The sultry singer, married to British comedian Russel Brand, told reporters that she takes vitamin B and steroids. 100 Best Sites for Fibromyalgia or Chronic Fatigue Information
#6- Cher Lloyd has raised a lot of eyebrows on the UK show, The X Factor, for bullying the other reality show competitors and acting like a stressed out teenzilla. It's no wonder that mentor Cheryl Cole advised her to go to a clinic for a vitamin B12 shot, which she explained would help her fight chronic fatigue, nervousness and low immunity. Along with giving Cher more energy, the vitamin B12 supplements have also helped her deal with her stage fright. Got PMS? Let B Vitamins Ease your Pain
#7- Pirates of the Caribbean star, Penelope Cruz, says, "I can't live without my vitamin B." She takes vitamin B supplements to help her stick to her diet, resist the urge for sweets and for well-being.  It's National Nutrition Month: Are You Eating Your 5 Colors a Day?
#8-  Lindsay Lohan– Like Cher Lloyd, Lindsay has also had her share of teen antics, including many all-night parties and club-hopping. To get her back into shape the morning after, Lindsay often demands a dose of B12 for energy, focus and mental balance. 7 Reasons You Have Brain Fog…And What to do About It
#9- Ex-Spice Girl Victoria Beckham has been vocal about her use of vitamin supplements, including B12, to stay healthy and alert during her pregnancies. Pregnant Moms and Low B-12 Levels: Let 'em Eat Steak!
#10 Prince didn't miss the bus on vitamin B12, either. The 58-year-old crooner, once voted "Sexiest Vegetarian" gets his vitamin B12 shots before every concert to give him the stamina he needs to strut his stuff on-stage.  6 Must-Eat Foods for Die-Hard Vegans
Read more about vitamin B12 deficiency and how to prevent it:
"I've heard of the X Factor and Fear Factor…But what's Intrinsic Factor?"
B12 Deficiency can really Get on your Nerves
Vitamin B12 for Healthy Hair, Skin and Nails
Sources: