Try the Dr. Oz Sugar Detox Diet-
Break your sugar habit in just four weeks.  Start feeling better…immediately.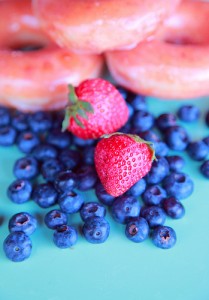 Think you can't live without refined sugar?  Guess again.  White sugar is hard to avoid, but with determination and a willingness to feel healthier, you can overcome the sugar habit for good. 
By following this simple four-week plan, as featured on the Dr. Oz Show, you can easily eliminate sugar from your diet.  In as little as one week, you can start feeling healthier than you ever imagined.
Say goodbye to your sweetie- he wasn't good for your, anyways.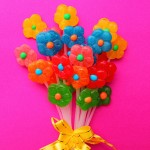 Let's face it- sugar is addicting.  It tastes good.  It lifts your mood, temporarily, at least.  Before it drops you right back on your bottom, but hey- you're the forgiving type.  No matter how many times refined sugar lets you down; you're always ready to let sugary snacks and sodas back into your life, faithfully giving them your unconditional love.  You look the other way while sugar flash floods into your veins, setting your insulin reaction off kilter, before finally settling into your gut to fester and spread infection.

Breaking up is hard to do.
It won't be easy, and sugar will probably try to put up a fight.  Practically since birth, you've preferred the taste of sugar on your tongue; your taste buds numb to all but the most intense heights of sweetness.  You scoff at cowboys and their molasses candy.  If they had refined sugar then, they would have agreed, right?  No. By the 1900s, the average American consumed about five pounds of sugar per year.  Compare that to today, when the average American consumes two to three pounds of sugar in just one week.  In truth, we have trained ourselves to want more and more sugar; much in the same way a drug addict requires more drugs in order to attain the same feeling of euphoria.
By the 1900s, the average American consumed about five pounds of sugar per year.  Compare that to today, when the average American consumes two to three pounds of sugar in just one week.

Unless you break the sugary chains now, you will suffer a lifetime of sugar-induced problems, including:
Diabetes
Obesity
Gastrointestinal disease
Eating disorders
Hypoglycemia
Cardiovascular disease
Weakened immunity
Depression
High cholesterol
Kidney damage
Tooth and gum decay
Migraines
Hypertension
Colon infection
Throw a Diabetes-Friendly Dinner Party in 4 Easy Steps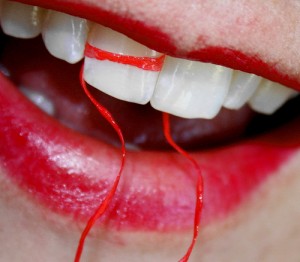 Week 1: Cut back
For the first week of the sugar detox diet, you are just going to focus on not adding table sugar to your coffee, cereal, or other foods, save for one teaspoon.  Don't worry about added sugars in packaged foods; they're in there, but you can deal with that later.  Right now, this week, picture yourself tiptoeing your way out of sugar's reach, one baby step at a time.
Week 2:  Seek and destroy
Remember those hidden sugars?  Well, now's your chance to give them the old heave-ho.  Scour your pantry for all products containing any form of sugar.  Even if you think a certain food doesn't have sugar, check anyways.  Many low-fat "health food" manufacturers compensate by adding sugar to their recipe.
Check ingredient labels for terms like:
Sorbitol
Xylitol
Evaporated cane juice
Fructose
Glucose
Maltose
Dextrose
Anything-ose

Week 3: Make new friends
Many healthy sweeteners hold up well in dessert recipes, and still more are good substitutes for sugar in your coffee or tea.  Visit your nearest health food store; they're likely to have a cornucopia of natural sweeteners at your disposal.
Some healthy sugar substitutes to try:
Stevia, an herb that is available in powder and liquid form
Agave nectar, the byproduct of the agave cactus
Other sweeteners that are not promoted by Dr. Oz, but are nevertheless healthier than white sugar, are concentrated apple juice, artificial sweeteners like aspartame, and honey, when used sparingly
Eight Great Juices that Heal and Protect your Body
Week 4: Add some spice
By now, you should have lost most of your sugar withdrawal.  Suddenly, your awakened taste buds appreciate the natural sweetness of fruits like apples, oranges, and grapes; fruit salads that you once took for granted now taste exotic and refreshing.  Experiment with different spices; many seasonings bring out the flavor in desserts.
Some sweetly satisfying flavor combinations to try:
Baked pears with nutmeg
Banana ice cream with cinnamon
Gingered carrot salad
French vanilla oatmeal
Natural applesauce with allspice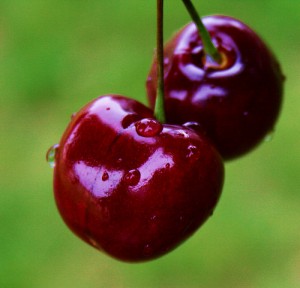 Read this:
12 Ways to Flavor your Drinking Water without Refined Sugar
The 20 Do's and Don'ts of the GERD Diet
11 Easy Strategies for Eating Healthy on a Tight Food Budget
New Study: Diabetes Drug Metformin Causes Vitamin B12 Deficiency
Sources:
Sugar Free In 28-Days | The Dr. Oz Show
Why and How To Break Your Sugar Addiction- Blisstree
Sugar Addicts Guide to Overcoming Sugar Addiction