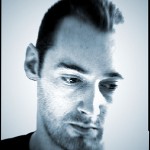 More men are battling with depression these days; medical experts attribute it to the recession, or "Mancession," as it's been dubbed, the insinuation being that the failing economy has had a much deeper impact on the emotional health of men compared to women.
According to the British Journal of Psychiatry, symptoms of male clinical depression are expected to increase over coming years, as many men have been forced to make significant changes in their lifestyles and are having difficulty dealing with depression.
A growing number of men are becoming stay-at-home-dads, or "house moms," a position unheard of in previous generations. While some are able to transition well to a home environment, most men find the change unsettling.
Many employees who have been laid off have created home-based businesses as a last resort to unemployment. One of the challenges of working at home for many is the separation of "office time" and leisure time.
Depression has often been associated with women, most likely because of hormonal imbalances which occur during PMS and menopause. Men who succumb to depression are unequipped to deal with their feelings of helplessness on their own.
Symptoms of male depression include:
tendency to project blame onto others
preoccupation with receiving praise and recognition
unresolved anger issues
Uncharacteristically aggressive behavior
Refusal to relinquish control
Difficulty getting enough sleep
Nervousness
Tendency to self medicate
Statistics prove that 80% of all suicides in the US are committed by men; individuals who are suffering any of the symptoms described are urged to seek professional help immediately.
Valuable resources are available online for men to connect with others. A few web site worth reading are:
Live Science: Dads Get Postpartum Depression, Too
Sources: