Following a low-saturated fat diet is crucial for heart health and general well-being.  Use a variety of wholesome nut and seed oils for everyday healthy cooking.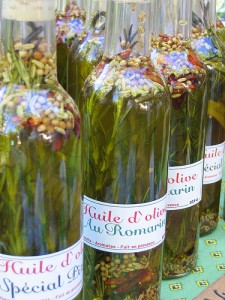 Ten Bites to Better Brain Power
Start a heart-healthy collection
When it comes to cooking with healthy oils, variety is indeed the spice of life.  It's important to stock your kitchen with a selection of flavorful, low-in-saturated-fat oils.  Many are rich in vitamins, monounsaturated fats, and omega-3 fatty acids.
For all-purpose cooking, olive oil and canola oil are versatile staples that work in most recipes, with the exception of deep-frying or searing.  Other oils are ideal for cold salad dressings- a few drops of dark toasted sesame oil add a rich smoky flavor to Oriental chicken salad and pasta.
Low smoking point oils
Use in raw in salads, dips, and sandwich spreads
Flax seed oil adds flavor to pasta salads or yogurt dips, and provides alpha-linolenic acid, a heart-healthy form of omega-3. Health experts link flax seed oil with cardiovascular health and normal insulin response.
Wheat germ oil is another exceptional agent. Rich in vitamin E, wheat germ has antioxidant properties for combating free radicals, thus boosting heart health. Use wheat germ oil sparingly in marinades and spreads, as it contains 17% saturated fats. Wheat germ oil also stimulates your immune system and promotes healthy brain functioning.
Medium smoking point oils
Use for stir-frying, baking, and sautéing
Canola oil, with only 7% saturated fats, is one of the heart-healthiest cooking oils across the board. Canola oil imparts a mild, clean flavor to "oven fried" chicken nuggets and potato sticks.
Walnut oil is a surprisingly healthy source of omega-3 fatty acids, in addition to being low in saturated fats. Walnut oil has a medium smoking point, so only use it for quick sautéing over a medium flame.
Hemp oil is omega-rich cooking oil that is gaining popularity in alternative medicine circles; to prevent rancidity, store hemp oil in the refrigerator.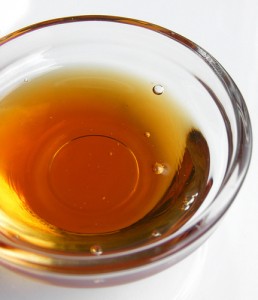 High smoking point oils
Use for searing or browning
Almond oil and hazelnut oil are the choicest oils to use for high-heat cooking, with only 7% saturated fats. Nut oils have a distinct flavor that enhance dishes like seared salmon cutlets, or "blackened" Cajun chicken.
Olive oil is a flavorful runner-up that is slightly higher in saturated fats (14%). "Light" colored olive oil has the highest smoking point, while less refined extra virgin olive oil is more suited to medium-high cooking temperatures.
High-oleic sunflower oil is also low in saturated fats and holds up well under high heat.
Oils that should stay on the shelf
Whichever oil your prefer, think a second time before using coconut oil, which packs a whopping dose of 92% saturated fats and has very few health benefits.
Palm oil is another contender for our "worst oil ever" award, packed with 52% artery-clogging saturated fats.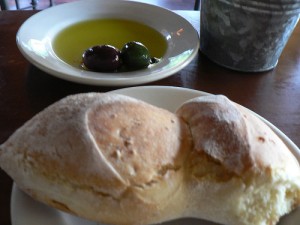 Related Reading:
7 Days of Refreshing, High Energy Smoothies without Caffeine
Eat this to Prevent Hair Loss- 5 Foods for Healthy Hair
Sources:
Heart-Healthy Cooking: Oils 101- Cleveland Clinic Health
Flaxseed Health Benefits, Food Sources, Recipes, and Tips for Using It