Would you know if you had vitamin B12 deficiency? Sometimes, vitamin B12 malabsorption results from a vegan diet, or as part of the aging process.  Often, vitamin B12 deficiency occurs with autoimmune and gastrointestinal disorders like pernicious anemia, Crohn's disease, and fibromyalgia, making vitamin B12 deficiency one of the most widespread nutritional problems in the US.  Do you have one of the 13 illnesses associated with low vitamin B12 absorption?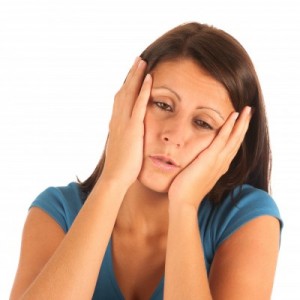 Symptoms of vitamin B12 deficiency
Vitamin B12 (cobalamin) is essential for promoting neurological health, boosting stamina, enhancing metabolic functioning, supporting cognitive skills, and sustaining heart health.
The following symptoms correlate with low vitamin B12 levels:
Fatigue
Dizziness
Depression
Aggressive behavior
Hallucinations
Irritability
Paranoia
Forgetfulness
Brain fog (confusion)
Decreased attention span
Vision problems
Painful tingling, numbness, and burning in the hands, feet, and mouth
Gait disorder (difficulty walking)
Decreased motor skills
Muscular twitches
Sore muscles and joints
Tinnitus (ear ringing)
Stomach cramps
Diarrhea
Difficulty swallowing
Acid reflux
Heart palpitations
Poor tolerance for aerobic exercise
Increased risk for heart attack and stroke
Osteoporosis
8 Ailments Linked with Gastritis, including B12 Deficiency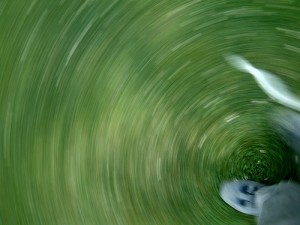 Diagnosing vitamin B12 deficiency
Certain illnesses mask the symptoms of vitamin B12 deficiency, contributing to mass under-diagnoses.  Many patients of chronic illness who already experience symptoms like fatigue, muscular pain, or mental sluggishness may not realize an underlying problem absorbing vitamin B12, and may never receive a blood screening for low vitamin B12 levels.
If you suffer from one of the following illness correlated with or causing vitamin B12 deficiency, please request a simple blood test immediately.
Pernicious anemia (intrinsic factor anemia)
Crohn's disease
Fibromyalgia
Postsurgical malabsorption (gastric bypass)
Atrophic gastritis
Cystic fibrosis
Celiac disease
Tropical sprue
Tuberculosis
Helicobacter pylori infection
Whipple's disease
Pancreatitis
AIDS
9 Conditions that Mimic Fibromyalgia and Vitamin B12 Deficiency
Please tell us…
Do you have one of the conditions associated with low vitamin B12 levels?  Have you been diagnosed with vitamin B12 deficiency, as well? Has supplementation with vitamin B12 reduced any of your symptoms?
Do you have any questions or suggestions?  Please leave your comments below.
Share with your friends!
If you found this article helpful, then please share with your friends, family, and coworkers by email, Facebook, or Google+.
Read more about vitamin B12 deficiency
Is Vitamin B12 Deficiency an Autoimmune Disorder? Yup.
Is an Allergy also an Autoimmune Disease? When the Immune System goes awry
Celiac and B12- Celiac Disease and Vitamin B12 Deficiency
Sources:
Vitamin B12 Deficiency- Lifescript.com
Dietary Supplement Fact Sheet: Vitamin B12
Image: