Vitamin B12 deficiency and Helicobacter pylori (H. pylori) bacteria are linked in several studies as having a strong causative correlation with each other. Even in people without gastritis or other digestive problems, scientists have detected H. pylori bacteria in more than half of patients suffering from pernicious anemia due to untreated vitamin B12 deficiency.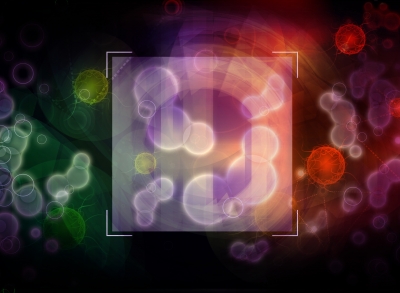 H. pylori causes vitamin B12 deficiency
H. pylori bacteria damages parietal cells needed to produce intrinsic factor, a digestive enzyme which helps to absorb vitamin B12 from the foods we eat.
There are many causes of vitamin B12 deficiency, and if you live in a developed country, then you can probably overrule H. pylori infection.
Still, the numbers add up; about half of the world's population is carriers of these harmful bacteria, so it's a good idea to check this one off your list of possible causes of vitamin B12 deficiency.
In a Turkish study on vitamin B12 deficiency and H. pylori, researchers studied 138 patients with pernicious anemia, and discovered the H. pylori infection in 56% of vitamin B12 deficiency sufferers.
Furthermore, removing the bacteria resulted in higher vitamin B12 levels in 40% of afflicted patients, proving that the helicobacter pylori infection can cause vitamin B12 deficiency.
Shocking Must-See Video on Vitamin B12 Deficiency Crisis
In a study based in Pakistan and published by the World Applied Sciences Journal, vitamin B12 deficiency was observed in nearly half of test subjects afflicted with H. Pylori.
In another study, H. pylori has been detected in nearly 78% of people suffering from severe vitamin B12 deficiency, compared with 44% of test subjects with normal healthy levels of vitamin B12.
Who gets H. pylori?
According to studies, H. pylori infections affect more than half of the world's population, though about 80% will never notice the symptoms.
Still, H. pylori as a cause of vitamin B12 deficiency or pernicious anemia can be difficult to diagnose, particularly in developed countries where it is not a high risk factor.
H. pylori infection is recognized as a public health problem, and is often associated with stomach ulcers.
Vitamin B12 Deficiency: The Invisible Epidemic!
H. pylori bacteria can be spread through contaminated food, saliva, vomit, and fecal matter.
Symptoms
Some of the symptoms of H. pylori also occur with vitamin B12 deficiency; this is not surprising, as gastric dysfunctions are common causes of vitamin B12 malabsorption.
Symptoms of H. pylori include:
Stomach pain, bloating
Frequent burping
Vomiting
Weight loss
Difficulty swallowing
Black stools
Tar-like vomit
Treatment options
To treat vitamin B12 deficiency caused by H. pylori, it's important to remove the bacteria while also boosting vitamin B12 levels.
Treatments include:
Probiotics (beneficial bacteria)
Drinking plenty of water
Antibiotics
Acid suppression
Intense vitamin B12 supplementation
Please tell us…
Have you been tested for H. pylori with vitamin B12 deficiency?
Do you have any questions or suggestions?  Please leave your comments below.
Share with your friends!
If you found this article helpful, then please share with your friends, family, and coworkers by email, twitter, or Facebook.
Like this? Read more:
Is Vitamin B12 Deficiency a Genetic Mutation?
25 Medications that Cause Vitamin B12 Deficiency
I Eat Healthy…So How did I Get Vitamin B12 Deficiency?
Sources:
Helicobacter pylori: A Cause of Vitamin B12 Deficiency
Impact of Helicobacter pylori on the development of vitamin B12 deficiency in the absence of gastric atrophy
Image courtesy of fotographic1980/freedigitalphotos