If you have vitamin B12 deficiency, then it is important to recognize the symptoms of pernicious anemia, as low levels of B12 (cobalamin) may be caused by this form of megaloblastic anemia, a potentially life-threatening disease.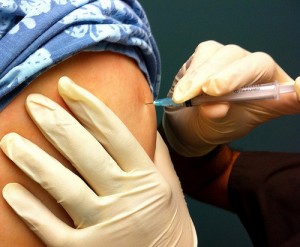 What is pernicious anemia?
Pernicious anemia is a digestive disorder that causes vitamin B12 deficiency. Because one of the side effects involves grossly misshapen and enlarged red blood cells, pernicious anemia has been classified as a type of megaloblastic anemia.
With pernicious anemia, your body is unable to digest vitamin B12 from food sources, due to a lack of the intrinsic factor digestive enzyme. As a result, after several years, your vitamin B12 stores plummet to a dangerous low.
Since vitamin B12 is crucial for all sorts of biochemical reactions, such as protecting your nerve cells through myelin production, converting fat into energy, and supporting red blood cell production, the results of pernicious anemia can be debilitating.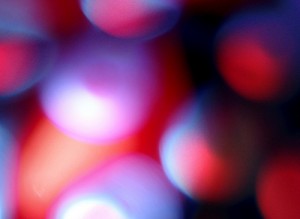 Avoid vitamin B12 deficiency
The best way to avoid getting vitamin B12 deficiency is to include animal-based protein foods in your diet, particularly beef liver, clams, oysters, poultry, eggs, milk, and yogurt.
Still, eating meat and dairy products does not guarantee you will not become deficient in vitamin B12, as there are many risk factors that can inhibit proper absorption of this vitamin.
Who's at risk?
People at risk for developing B12 deficiency are:
people who exclude primary sources of vitamin B12 from their diet (vegans)
the elderly
people who have had bariatric surgery
diabetics taking metformin
anybody using long-term medication for acid-reflux
individuals with gastrointestinal disease (IBD, celiac)
people who cannot produce intrinsic factor, a necessary hormone for digesting vitamin B12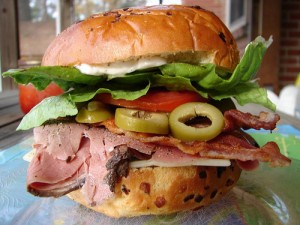 Signs of megaloblastic (pernicious) anemia
The most common symptoms of pernicious anemia are:
Muscular weakness
Frequent tingling or numbness in your hands and feet, described as "pins and needles"
Difficulty walking balanced
Nausea
Diarrhea
Loss of appetite
Depression
Swollen, red tongue
Irritability
Chronic fatigue, constant tiredness
Hypertension
What tests diagnose pernicious anemia?
The only way to find out if your vitamin B12 deficiency has turned into pernicious anemia is to request the following diagnostic tests:
Complete blood count (CBC)
Vitamin B12 blood levels
Methylmalonic acid (MMA) levels
Holotranscobalamin II levels
LDH levels
Reticulocyte count
Bone marrow examination

What is the treatment for pernicious anemia?
Patients of pernicious anemia need to get routine doses of vitamin B12 supplements, usually in the form of vitamin B12 shots.  The amount and frequency of B12 injections depend on the severity of the pernicious anemia symptoms.
For extra doses of vitamin B12 between doctor visits, B12-anemia patients have the option of supplementing with over-the-counter (OTC) vitamin B12, as well.
Read more about vitamin B12 deficiency symptoms:
"I've heard of the X Factor and Fear Factor…But what's Intrinsic Factor?"
WhichTests check Absorption of Vitamin B12?
Cruising for a Bruising? Choose Vitamin B12 Shots or Anemia
Sources:
Pernicious anemia: MedlinePlus Medical Encyclopedia
Megaloblastic (Pernicious) Anemia
Pernicious Anemia – Symptoms, Diagnosis, Treatment of Pernicious Anemia – NY Times Health Information
Pernicious Anemia and Vitamin B-12 Deficiency
Image credits, from top: