"Fibro Haze" isn't an acid rock band from the 70s-  fibromyalgia brain fog is what happens when when your physical, emotional, and biochemical elements get together and decide to wreak havoc on your nervous system.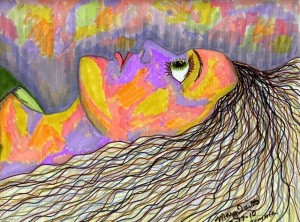 Oftentimes linked with
chronic fatigue syndrome (CFS)
, the symptoms of
fibromyalgia
are confusion, tiredness and forgetfulness.
Do you have trouble remembering somebody's name about one minute after she introduced herself?
Do you often forget where you parked your car, or which side of the mall you entered from?
How's your math- do you have trouble adding up simple calculations in your head?
When you try to read, do you get distracted by every outside noise? 
Unfortunately, there are a lot of different factors which can cause fibromyalgia and fatigue, making it all that much more difficult to get to the root of the problem.
Below are the most common causes for fibro fog
:
Also read:
How to Tell if Chronic Pain is Fibromyalgia: 18 Pressure Points
Sources: