Chronic fatigue syndrome (CFS) is a recognized condition that affects hundreds of thousands of people, regardless of age. Overwhelming tiredness, relentless body aches, and persistent illness make it difficult to manage daily activities. Here are some helpful pointers for dealing with constant fatigue.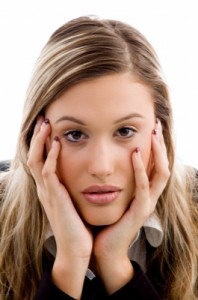 Recognizing chronic fatigue syndrome
There's a big difference between fatigue from life and fatigue from chronic illness. It's normal to feel tired in the morning, and want to crawl back to bed and call in sick for work.
If you have difficulty motivating yourself to become more physically fit, then…well, you're just like the rest of us.
However, if you suffer from chronic fatigue syndrome (CFS), then you're not just tired some mornings; you usually wake up feeling worn out, as if from a long day's work, though the clock just struck 6:30 am and you slept the whole night through.
People with chronic fatigue can't imagine running a marathon; it's hard enough just to walk around the block.
1- Acceptance is the key
Don't delay getting treatment by putting off symptoms of chronic fatigue syndrome, thinking they'll go away. You can't get better until you accept that the amount of exhaustion and pain symptoms you experience on a daily basis is not normal, and requires treatment.
By opening the doors of acceptance you open the doors to a new beginning…
2- It's a mind-body experience
Chronic fatigue is a combination of physical and emotional ailments combined. Symptoms of CFS can include:
Overbearing weariness
Headache
Aching joints
Muscle pain
Hypersensitivity to scents, textures, noise, and light
Frequent colds and flu
Depression
Anxiety
Brain fog
Memory loss
Digestion problems
Vitamin B12 Deficiency and Fibromyalgia Pain Types
3- Be your own advocate
Talk to other people who have CFS, and join the network of chronic illness awareness on Facebook, Twitter, and advocacy sites.
If chronic fatigue syndrome is making it impossible for you to work, find out about special accommodations or benefits that you may be entitled to according to the Americans with Disabilities Act (ADA).
4- Find a chronic pain specialist
Seek a professional who has experience with patients of chronic fatigue syndrome and fibromyalgia, and discuss treatment options.
5- Communicate with friends and family
Don't try to sweep chronic illness under the rug. Let the people closest to you know that it's okay to discuss why you've been feeling tired all the time, and ways in which they can help out.
40 Things NOT to say to a Fibromyalgia-Chronic Fatigue Sufferer
6- Work your day around CFS
Schedule your day by the hour, and calculate how much time you'll need to recuperate from certain tasks ahead of time.
Use the Spoonie philosophy to realistically plan your day, acknowledging that doing three loads of laundry in a row may wipe out your energy for the rest of the day.
Energy is finite, so don't waste it!
Chronic Fatigue and House Work- Motivating Tips for Success
7- Consider natural preventive medicine
Managing chronic illness requires a multi-pronged approach that incorporates both conventional medicine and complementary alternative treatments.
For chronic pain, discuss prescription or over-the-counter (OTC) pain medications with your doctor. Sometimes, antidepressants can improve the effectiveness of analgesic medications by reducing stress and providing emotional balance.
Natural alternative treatments may include vitamin supplementation, as underlying vitamin B12 deficiency or other forms of malnourishment are often comorbid with CFS and fibromyalgia, exacerbating symptoms of fatigue, depression, and chronic pain.
Other good preventive treatments to try include:
Homeopathy
Acupuncture
Restrictive dieting
Physical therapy
Meditation
Your turn!
Do you have any questions or suggestions?  Please leave your comments below.
Share with your friends!
If you found this article helpful, then please share with your friends, family, and coworkers by email, Facebook, or Google+.
Like this? Read more:
Chronic Fatigue Syndrome and Fibromyalgia- Is there a Difference?
Boost Energy Now! 20 Practical Tips for Fighting Fatigue
Complex Regional Pain Syndrome (CRPS)
Sources:
Managing chronic fatigue syndrome (myalgic encephalomyelitis)
Image(s) courtesy of imagerymajestic/FreeDigitalPhotos.net