Chronic pain symptoms may indicate fibromyalgia, or one of many other illnesses like pernicious anemia from vitamin B12 deficiency.  If you constantly feel tired, bloated, nauseous, itchy, and wracked with crushing pain, you might be suffering from chronic fatigue, fibromyalgia, B12 deficiency, or all of the above…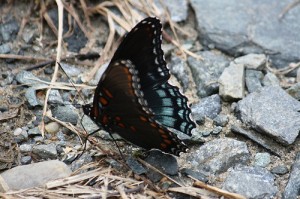 Fibromyalgia
Fibromyalgia, or fibromyositis, is a condition that causes the sufferer indescribable pain and fatigue for no apparent reason. Doctors are unsure as to the exact cause of fibromyalgia, which is classified as an autoimmune disorder involving the brain's overreaction to pain stimuli.
Symptoms of fibromyalgia include:
Persistent muscular pain in at least 11 of 18 specific "pain points" on the body, including the neck and shoulders
Pain described as stiffness, burning, throbbing
Pain spreads from one tender spot to another
Sleep problems caused by pain and restless legs syndrome
Depression
Gastrointestinal woes, like stomach pain, nausea, flatulence, irritable bowel syndrome (IBS), diarrhea, and constipation
Bladder incontinence
Dizziness
Cognitive difficulties, "brain fog," trouble concentrating
Headaches
Painful tingling sensations ("pins and needles") and numbness in hands, feet, and ankles
Also read: How to Tell if Chronic Pain is Fibromyalgia: 18 Pressure Points
Pernicious anemia- Vitamin B12 deficiency
Pernicious anemia is an autoimmune disorder that prevents your body from producing intrinsic factor, a protein the body needs for vitamin B12 absorption.  As a result, pernicious anemia patients often have dangerously low levels of vitamin B12- a nutrient involved in producing red blood cells, protecting the nervous system, lowering homocysteine levels, maintaining healthy cognitive skills, and establishing DNA synthesis.  Vitamin B12 deficiency often overlaps with fibromyalgia, as gastrointestinal issues often inhibit vitamin B12 absorption.
Symptoms of vitamin B12 deficiency include:
Chronic fatigue
Depression
Memory loss
Difficulty concentrating
"Brain fog"
Anxiety
Aggressiveness
Hallucinations
Sleep problems
Shortness of breath
Painful tingling and numbness in hands, feet, and ankles
Sore tongue that is red and swollen
Burning sensation in mouth and tongue
Altered sense of taste
Blurred vision
Frequent clumsiness
Difficulty walking without stumbling
Difficulty balancing on one leg
Also read: Pernicious Anemia and B12 Deficiency- Historically Fatal, Still Formidable

Chronic fatigue syndrome (CFS)
Chronic fatigue syndrome shares comorbidity with fibromyalgia. Like fibromyalgia, the cause for CFS is still unexplained.  Patients complaining of chronic fatigue receive diagnosis based on their symptoms.
Symptoms of chronic fatigue syndrome include:
Persistent tiredness that is not caused by physical exertion, loss of sleep, or mental exhaustion
Waking up fatigued, despite sleeping the whole night
Pain in tender spots similar to the pain zones suffered by fibromyalgia patients, only less severe
Also read: Chronic Fatigue Syndrome and Fibromyalgia- Is there a Difference?
Myofascial pain syndrome
Myofascial pain is similar to fibromyalgia.  While fibromyalgia patients experience soreness in "pain points," sufferers of myofascial pain syndrome experience pain in "trigger points."  Also unlike fibromyalgia symptoms, myofascial pain does not spread from one point to another.
Symptoms of myofascial pain syndrome include:
Small pain points that occur in tense muscles
Trigger points that produce a muscular twitch when stimulated
Pain points are tiny lumps about the size of your pinky's fingernail.
Chronic headaches
Fibromyalgia sufferers often experience chronic headaches such as migraines, tension headaches, daily persistent headaches, or hemicrania continua.  Scientists speculate that migraines happen in the same part of the brain as fibromyalgia triggers.
Symptoms of migraine headaches include:
Throbbing head pain, typically on one side of the head
Eye pain
Migraine aura- visual disturbances, vertigo, hallucinations, speech slurring, loss of consciousness, or temporary paralysis
Increased sensitivity to lights, sounds, and scents
Nausea
Uncontrolled vomiting
Stomach cramps
Diarrhea
Dizziness
Multiple chemical sensitivity (MCS)
Exposure to chemicals may cause symptoms that mimic fibromyalgia, although researchers are uncertain if MCS is a physical response or a psychological reaction.
Symptoms of multiple chemical sensitivity include:
Significantly lower threshold for chemical tolerance than normal
Pain reaction consistent with various unrelated chemicals
Sensitivity occurs in more than one organ of the body
Chronic pain reaction that occurs repeatedly from exposure to certain chemicals
Removing the chemical trigger ends pain symptoms
Depression
Most fibromyalgia patients have experienced clinical depression in the past, and a substantial (but lower) percentage suffers from chronic depression. Depression is also a common symptom of vitamin B12 deficiency.  If depression stems from fibromyalgia pain, then it does not classify as major depression, but rather a secondary condition of fibromyalgia chronic pain syndrome.
Symptoms of major depression include:
Spells of sadness that last for months
Daily depression
Difficulty concentrating
Difficulty making decisions
Agitation
Anxiety
Sleep problems like oversleeping or not sleeping enough
Fatigue
Feelings of low value or guilt
Weight problems, either excessive weight gain or weight loss
Contemplations of suicide
Also read: Vitamin Deficiencies can drive you Crazy- Seriously!  Part 1
Hypothyroidism
Hypothyroidism (Hashimoto's disease) is sometimes confused with fatigue associated with fibromyalgia or vitamin B12 deficiency anemia.  As opposed to hyperthyroid disorder, where the thyroid gland produces too many hormones, hypothyroid disorder involves underproduction of hormones in the thyroid gland.
Symptoms of hypothyroidism include:
Joint or muscle pain that hurts "all over"
Cold hypersensitivity
Depression
Fatigue
Constipation
Weight gain
Altered sense of taste
Dry thick skin patches
Also read: Low B12 means Low Thyroid- Hypothyroidism and B12 Deficiency
Lupus
Autoimmune disease symptoms like lupus may occur at the same time as fibromyalgia or B12 deficiency, making it harder to diagnose. Conversely, patients with lupus often don't realize that their vitamin B12 levels have dropped to a dangerous low until they start to suffer severe nerve damage.
Symptoms of lupus include:
Fatigue
Fever
Skin lesions
Joint pain
Shortness of breath
Headaches
Memory loss
"brain fog"
Confusion
Dry eyes
Also read: Lupus and Vitamin B12 Deficiency- What's the Connection?
Lyme disease
Lyme disease is a bacterial infection spread by ticks.  Because of delayed symptoms mimicking fibromyalgia, about 15-50% of fibromyalgia patients receives a misdiagnosis of Lyme disease, and is instructed to take strong antibiotics. A blood test sometimes excludes Lyme disease, but not always.
Symptoms of Lyme disease include:
Itching all over the body
Chills and fever
Headaches
Dizziness
Muscular pain
Stiff neck
Numbness and tingling
Partial paralysis
Speech problems
Restless Legs Syndrome
A significant amount of fibromyalgia sufferers and pernicious anemia patients also experience restless legs syndrome at night. However, other causes of restless legs syndrome are kidney disorder, diabetes, Parkinson's disease, or drugs.
Symptoms of restless legs syndrome include:
Uneasy feeling in lower leg
Creeping, crawling sensations
Intense need to shake leg in order to ease symptoms
Achiness that disappears with exercise
Read more about diseases that mimic fibromyalgia and vitamin B12 deficiency
Vitamin B12 Deficiency and Movement Disorders- How They Relate
If Vitamin B12 Deficiency Mimics Multiple Sclerosis, How do you tell the Difference?
Sore Burning Tongue, Dry Mouth, and Weird Tastes- What's the Cause?
Type 2 Diabetes and Vitamin B12 Deficiency- Are you at Risk?
Sources:
Fibromyalgia- University of Maryland Medical Center
Images, from top: