Vitamin B-12 (Cobalamin) originates in most protein foods, but even meat-eaters can get vitamin B12 deficiency. Absorbing vitamin B12 is a tricky process, and people who lack the intrinsic factor protein are unable to digest vitamin B12 from natural sources.  Learning about B12 supplement absorption is essential for avoiding B-12 deficiency symptoms.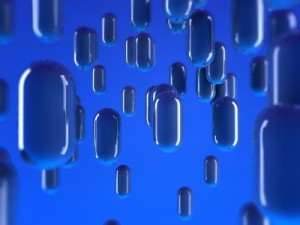 Vitamin B12- What is it?
Vitamin B12, a member of the B-complex family of vitamins, is a water-soluble protein.  Most of the vitamin B12 that you eat comes from meat sources, as animal microorganisms produce it. Beef, liver, chicken, fish, and shellfish are some of the richest sources of vitamin B-12, in addition to eggs, cheese, and other dairy products.  The only widely confirmed vegan form of B12 occurs in brewer's yeast.
This is your Body on B12
The benefits of vitamin B12 for your body are expansive.
Vitamin B12 assists in producing oxygen-carrying red blood cells.
Vitamin B12 also protects the myelin sheathe, which protects your nervous system.
Vitamin B12 benefits cognitive functioning– Cognitive health treatments are essential for treating symptoms of autism, and to delay the early onset of dementia.
Supplementing with vitamin B12 boosts stamina, sustains the memory, enhances mental focus, and imparts feelings of well-being in individuals who suffer from vitamin B12 deficiency.
Long-term vitamin B12 deficiency causes depression, anxiety, fatigue, memory loss, and numbness/tingling in the extremities.(B12 Deficiency: Don't Ignore the Symptoms)
Most People Digest B12 like this…
Vitamin B12's journey through your body is a complicated, tricky procedure, and many things can go wrong.
1. When you consume dietary vitamin B12 (from food), it immediately clings to hydrochloric acid and pepsin, a gastric enzyme that your body makes- except for when it doesn't. (More on this later.)
2. In your stomach, digestive acids separate vitamin B12 (cobalamin) from its protein part.  Also in your stomach, gastric parietal cells produce a substance called intrinsic factor– a necessary glycoprotein for digesting B12.
3. Vitamin B12 combines with "R protein," thus becoming B-complex.  B complex, along with intrinsic factor, travels to the small intestine.
4. In the small intestine, R protein and B-complex separate.  B12 then attaches itself to intrinsic factor.
5. The B12/intrinsic factor complex travels through the small intestine, finally arriving at the very bottom, where it reaches the terminal ileum.  The ileum then absorbs the vitamin B12 and distributes it into your bloodstream, where it is then stored in the liver.
Things that can go wrong with vitamin B12 Absorption
Some people are unable to digest vitamin B12 properly from food, and must instead receive vitamin B12 injections, which go directly into the bloodstream, bypassing the need for digestion.
You don't have intrinsic factor. Lack of intrinsic factor is an autoimmune response, in which autoantibodies destroy intrinsic factor proteins produced in the stomach.  Since intrinsic factor is required in order to digest B12, the only way to avoid B12 deficiency is to bypass digestion by taking vitamin B12 supplements.
You are among the elderly. The majority of senior citizens don't produce the amount of stomach acids needed to break down B12 for digestion.  Even the minimum amount of vitamin B12 recommended by physicians is not enough to avoid dementia caused by B12 deficiency, so elderly individuals are a high-risk group.  To prevent early-onset Alzheimer's disease or neurological damage, transdermal vitamin B12 is advisable.
You take heartburn medication. As with the elderly, people who have GERD, or others who frequently take medicine for acid-reflux, including pregnant women, are susceptible to B12 deficiency.
You have had your ileum removed. Gastric bypass patients are at high risk for developing vitamin B12 deficiency, as are other patients of gastrointestinal surgery, such as sufferers of Crohn's disease.  Unfortunately, many surgeons neglect to warn their patients about complications regarding vitamin B12 deficiency, and many bariatric surgery patients don't find out about it until the symptoms- depression, fatigue, brain fog- become too hard to ignore.
You are a vegan. The vegan diet is largely devoid of B-12 sources, so unless you are a vegetarian who eats eggs, fish, or dairy, then you must take regular vitamin B12 supplements in order to avoid B12 deficiency.
You are diabetic. Metformin, a diabetes drug, interferes with the absorption of vitamin B12.
You have an autoimmune disease. Many autoimmune diseases such as celiac disease, fibromyalgia, and chronic fatigue syndrome are highly correlated with B12 deficiency.  Scientists are unsure as to the exact cause, but they have noted a decrease in symptoms such as fatigue, irritability, and depression with the inclusion of vitamin B12 supplements.
Related:
Getting Enough Vitamin B12? Three Reasons Why You Might Not Be
Vitamin Deficiencies can drive you Crazy- Seriously! Part 1
Parasitic Worms for Crohn's Disease- Friendly Gut Bugs
Sources:
The Importance of Vitamin B12 for Your Body
Where is b12 absorbed in the body?
How Is Vitamin B12 Absorbed by the Body?
What Do You Know About Vitamin B12 Deficiency?
Low Vitamin B12 Level in Elderly May Spur Dementia
myelin sheath (anatomy) — Britannica Online Encyclopedia
Images: Wikimedia Commons, Free Digital Photos