What are the best clothes to wear if you have fibromyalgia…especially when Muumuus are not an option?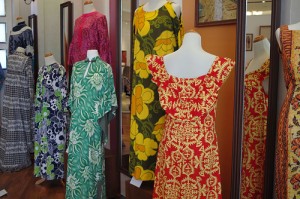 Dress for success in spite of fibromyalgia
Fibromyalgia is an "invisible disease" that causes much suffering to its victims; fibro patients experience intense pain at the slightest touch, even in the absence of any discernable skin or muscular injuries.
Many sufferers also experience "fibro fog," which may be a sign of chronic fatigue syndrome, a comorbidity of fibromyalgia.
7 Reasons You Have Brain Fog…And What to do About It
What are the symptoms of allodynia?
Allodynia is a specific condition in which fibromyalgia patients feel that their "clothes hurt," an overreaction to sensations that are not painful to non-fibro patients, particularly in relation to clothing.  People in the fibromyalgia circle refer to it as "Princess and the Pea Syndrome."
Common complaints are:
Shooting pains in arms caused by wristwatches, rings, or bracelets
Itchiness and skin irritation produced by wearing hot, manmade materials or tight, constricting clothing
Painful pressure on ribcage or abdomen
Sensitivity to sewn-on clothing labels and tags, or anything rubbing against the skin
100 Best Sites for Fibromyalgia or Chronic Fatigue Information
Which clothes are worst for fibromyalgia?
What works for some doesn't always work for others…
You might be more comfortable in loose, flowing caftan, while other fibromyalgia sufferers prefer skintight stretchy leggings and a sports top.
When it comes to socks, tight diabetic hosiery might give you long-lasting relief from foot pain, but some people can't stand the feel of tight or padded socks, and walk comfier in thin, no-show athletic socks.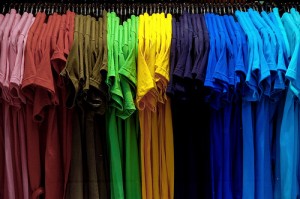 6 helpful tips for dressing without fibromyalgia pain
1- Don't get strapped down.
Tight bra straps and underwire shaping are the biggest causes for complaint among fibromyalgia sufferers.  Unfortunately, most of us cannot afford to go without.
For office clothing, consider wearing thick vests over comfortable cotton shirts, in lieu of form-fitting tops that require a shaping bra.
Check out JoAnn Fabrics- they sell a bra strap extender for just $1.99.  Some great alternatives to pokey wired bras are cotton sports bras, or Spanx Bra-llelujah! Wireless Front-Closure Bra.
2- Loosen up.
Tight button-down collars, stuffy ties, and tight jeans are not for you.  Around the house, it's fine to lounge around in super comfy drawstring pants and oversized tank tops, but your boss will probably frown on flannel pajama pants as your new office attire.
Choose clothes that are comfortable, but not sloppy.  Long, breezy cotton dresses are acceptable in or out of the office, as well as rayon wide-legged trousers.
If elastic waistbands are driving you nuts, then consider wearing low-riding bikini underwear instead of high-waist briefs.  For outerwear, opt for low-rise cotton pants paired with a longer-length top for tummy coverage.  Be on the lookout for clothing items that feature covered elastic waists.
Don't be shy about investigating the maternity clothing stores; Maternity pants and skirts have a low elastic waist that tucks under the tummy, and are really comfortable!  In fact, many moms are reluctant to switch back to their old waist-hugging jeans.  Alternatively, you can get the same results from a pair of wide, drawstring pants.
4- Forgo fashion labels.
Clothing tags and labels are murder on the tactile-sensitive.  Many clothing manufacturers such as Old Navy and Hanes make nonirritating tag-free shirts, pants, and socks.
If ripping the tag out is not an option, hop on over to your neighborhood tailor, and she'll be glad to carefully remove the tag without causing any damage to the fabric. In a pinch, you can also wear underwear, socks, or pajama tops inside out, and nobody need ever know.
5- Be kind to your feet.
Fibromyalgia pain is similar to diabetic neuropathy.  For that reason, many fibro sufferers find relief by wearing form-fitting diabetic socks. Other key features to look for are seamless toes and non-ribbed socks.  Comfortable shoes should be made of leather or cotton.
Some favorites include handcrafted loafers and sandals from San Antonio Shoes (SAS).
6- Drape yourself in comfortable fabrics.
Omit polyester, or any manmade clothing material, from your fashion wardrobe.  Instead, buy comfortable, breathable apparel made from natural fibers.
Check the clothing label (before ripping it out) for 100% cotton, silk, Tencel, rayon, or modal, in addition to 5% spandex.
WinterSilks is famous for their silky long underwear, but they also manufacture a full range of comfortable clothing for men and women.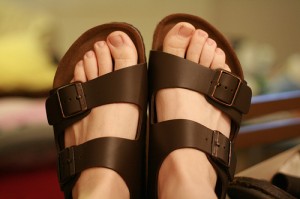 Also read:
Staying Fit with Fibromyalgia: 13 Pain-Free Workouts
Why More Fibromyalgia Patients are Taking Tai Chi
15 Handy Household Tools for Chronic Pain Sufferers
Sources:
Poll: What Clothes are Worst for Fibromyalgia Pain?
Allodynia: Weird Pain Related to Fibromyalgia
How to Dress for Less Fibromyalgia Pain