The ABCs of the Best Vitamins for Energy: Learn which vitamins and minerals are best for keeping fit, building muscle, boosting energy, maintaining your immune system, and improving athletic performance.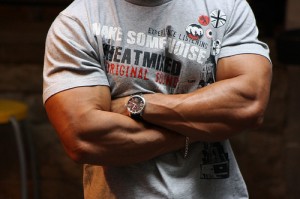 #1: Vitamin A
Orange veggies (carrots, yams, etc.) that are high in vitamin A are excellent for maintaining good eyesight, but that's not all.  Vitamin A also helps your body build protein, which is essential for strong, healthy muscles.  Vitamin A also helps your body store energy by aiding in the production of glycogen.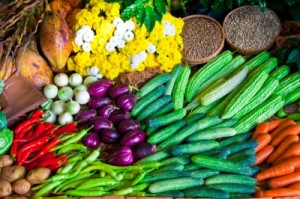 #2: Vitamin B1 (Thiamine)
Thiamine is one of the most important vitamins for generating muscle growth and boosting stamina during a workout.  That is because vitamin B1 helps your body to digest protein and deliver oxygen to your muscles through hemoglobin.
#3: Vitamin B2 (Riboflavin)
Riboflavin's impact on athletic performance is threefold:
Riboflavin helps to boost energy by converting glucose.
Riboflavin aids in extracting oxygen from fatty acids.
Riboflavin moves hydrogen ions through the Krebs cycle, which is essential for protein synthesis from amino acids and reproducing DNA.
#4: Vitamin B3 (Niacin)
Of all the B complex vitamins, niacin is perhaps the most crucial for converting the calories from foods we eat into energy.  Niacin aids in metabolizing protein, carbohydrates, and fats, in addition to supporting your nervous system, supporting healthy hormones, and maintaining cholesterol in already healthy cholesterol levels.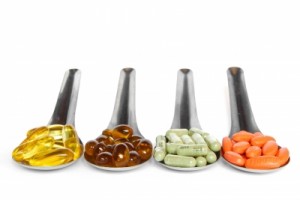 #5: Vitamin B6 (Pyridoxine)
Pyridoxine helps your body digest proteins and carbohydrates.  The amount of B6 you need correlates with the amount of protein foods in your diet.
#6: Vitamin B12 (Cobalamin)
Vitamin B12 is a water-soluble vitamin that is crucial for maintaining a healthy nervous system, sustaining cognitive functioning, and increasing stamina. Cobalamin benefits your body by aiding in the following biochemical functions:
Nervous system health: By protecting the myelin sheathe of your nervous system, vitamin B12 helps you maintain normal body coordination and movement.
Cognitive health: by assisting in red blood cell metabolism, vitamin B12 supports delivery of oxygen to the brain.
DNA synthesis: Vitamin B12 helps to protect cellular and tissue health.
Stamina: Vitamin B12 helps your body convert fatty acids into energy.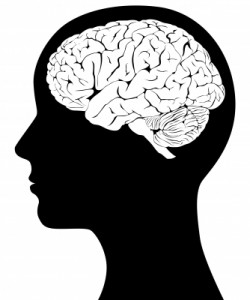 #7: Vitamin C (Ascorbic Acid)
Vitamin C is a water-soluble nutrient that supports your immune system.  Because vitamin C dissolves rapidly in water and muscular tissue, athletes with the most muscle require more vitamin C than non-body builders, and must supplement their vitamin C intake accordingly.
The health benefits of the antioxidant vitamin C are numerous; they include:
Fighting against free radicals
Metabolizing amino acids, particularly collagen, a protein that is responsible for "gluing" muscular tissue with bone
Increasing oxygen intake by absorbing iron
Producing and releasing vital hormones, including testosterone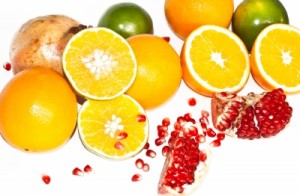 #8: Vitamin D
Vitamin D helps your body extract calcium from foods such as dairy products, salmon, and dark leafy greens.  Calcium helps your body produce strong bones, muscular tissue, and aids in muscular contraction.  Vitamin D also helps you digest phosphorus, which is also essential for proper muscular functioning, in addition to the synthesis of the energy molecule, ATP (Adenosine Triphosphate).
#9: Vitamin E
Vitamin E is an antioxidant that occurs naturally in wheat germ, healthy vegetable cooking oils, nuts, seeds, dark leafy greens, and many breakfast cereals.  Vitamin E benefits muscular health by reducing free radicals.
#10: Biotin
Biotin is instrumental in digesting amino acids and increasing stamina.  Bodybuilders who consume raw egg whites may become deficient in biotin because of avidin, a naturally occurring protein in eggs.  In addition to developing biotin deficiency, athletes who eat uncooked eggs expose themselves to the risks of salmonella food poisoning.
#11: Electrolytes (sodium, magnesium, and chloride)
Electrolytes are essential for hydrating the body during excessive perspiring from exercise or exposure to extremely hot, dry weather.  Electrolytes include minerals such as sodium, magnesium, and chloride, the loss of which lead to dehydration symptoms such as muscular cramps, heatstroke, and mental disorientation.  Athletes should opt for drinking water fortified with electrolytes, as your body is unable to produce these minerals naturally.
#12: Creatine
Creatine is an amino acid that occurs predominantly in fish and poultry.  Creatine supplements help your body convert energy from phosphorus, and are popular among athletes who favor sports that require quick, intense bursts of energy, such as bodybuilding, sparring, kickboxing, or sprinting.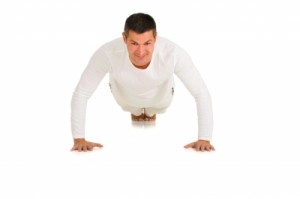 Related reading:
Boost Athletic Performance, Part 1- 4 Foods and Nutrients
6 Food Cravings that Signal Vitamin Deficiency
11 Easy Strategies for Eating Healthy on a Tight Food Budget
Sources:
B-Vitamins and Athletic Performance
Top 10 Vitamins for Bodybuilders
Nutrition Supplement: Vitamins and Diet for Athletic Performance
Images courtesy of FreeDigitalPhotos.net, istolethetv