You already know what you can't eat on a Crohn's disease restrictive diet…here are some foods you can eat! Because IBD doesn't stand for Insufferably Boring Diet…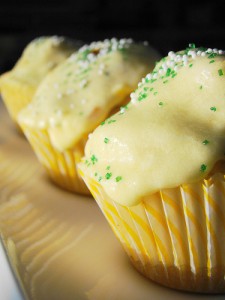 Choosing a diet you can stomach
If you have inflammatory bowel disease (IBD), such as Crohn's disease or ulcerative colitis, then you know that certain foods trigger gastrointestinal flare-ups that cause diarrhea, stomach cramping, nausea, and vomiting.
Following an IBD-friendly diet is instrumental in preventing damage to the small and large intestines, and promoting digestive health.
There are no unanimous opinions when it comes to following a diet for inflammatory bowel disease.  Some swear by the Specific Carbohydrate Diet (SCD), which permits most cooked and raw vegetables, including broccoli, beans, and celery, while the Low Residue diet follows a selective list of permitted vegetables that are rarely, if ever, eaten raw.
Ten Foods to avoid if you have Inflammatory Bowel Disorder
Know your bowels
If there is any one rule regarding following a healthy Crohn's meal plan, it is that you should pay attention to how your body reacts to certain foods.  Keeping a food diary is a great way to keep track of useful info like:
What foods you ate today
What time you ate
How much you ate
How it made you feel later
What feelings or thoughts you were experiencing at the time
The following delicious recipes are usually healthy for Crohn's and ulcerative colitis patients who are not suffering flare-ups:
Appetizer:
Quinoa Salad with tomatoes, feta, and parsley
This quinoa salad recipe, taken from the Crohn's-Sanity forum, is very adaptable.  If dairy is a problem for you, then leave it out, and you'll still have a delicious, light appetizer to serve with the salad course.  Remember, quinoa requires a through rinsing through a fine sieve before cooking, in order to avoid a bitter aftertaste.
Soup:
This clam chowder is one of many scrumptious recipes featured in the Creative Colitis Cookbook, which boasts 100 recipes that follow the low residue diet plan.  This creamy broth gets its high vitamin B12 content from clams. Many varieties of seafood, as well as meat, poultry, and dairy items, are rich in vitamin B12, a crucial nutrient for patients with inflammatory bowel disease.  
Related:  Nine Healthiest Canned Foods: Many Contain Vitamin B12
Main Course:
What could be more presentable than a large tray of steaming, aromatic grilled turkey with rosemary?  If you don't own a barbecue grill, you can always roast this delectable dish in the oven.  Taken from Living with Crohn's Disease.com.
As featured in Crohn's Health Center, butternut squash is one of many light, comfort vegetables that are agreeable with individuals with ulcerative colitis and Crohn's disease.  This recipe combines sweet squash and rice with a seasoned broth.  Omit the garlic if they are not on your diet.
Dessert:
These cupcakes come from the Ramble On blog, and are gluten-free, nut-free, and SCD-friendly.  Made from very few simple ingredients, they smell heavenly fresh out of the oven.  When cool, top with an icing made with powdered sugar, soy milk, lemon juice, and vanilla extract.
Some more great reads:
101 Helpful Sites for Kids 'n Teens with Crohn's (and their Parents)
On the Run with Crohn's? 6 Ways to Ease Public Restroom Anxiety
Natural Treatments for the Symptoms of Crohn's Disease
Sources: