Post-Op Risks Doctors Forget to Mention: Nearly 75% of all Crohn's disease (IBD) patients undergo gastrointestinal surgery, but few receive warnings about post-surgery vitamin B12 deficiency symptoms.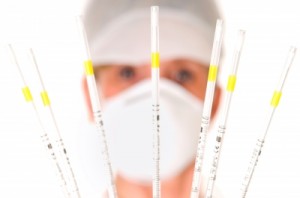 Vitamin B12 Deficiency Stories, Post-Gastro Surgery
Crohn's disease is an autoimmune disorder, a type of inflammatory bowel disease (IBD) that causes severe damage of the gastrointestinal tract.
In many cases, IBD patients decide to undergo gastrointestinal surgery to treat the many debilitating symptoms of Crohn's disease.
However, in addition to relapses, which often occur within 10 years, many patients begin to suffer the effects of vitamin B12 deficiency.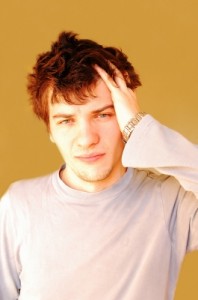 Three Years Later, Things my Doctor Forgot to Mention
One patient suffers from Crohn's disease. In her Crohn's and Life happens blog, she relates a frustrating, unfortunate scenario that happens to the majority of Crohn's disease patients who undergo gastrointestinal surgery- the discovery, several years post-op, that she suffers from severe vitamin B12 deficiency, and that not a single doctor had warned her about the risk factors.
Close Call with Vitamin B12 Deficiency
In his blog, My Crohn's Disease, the author tells of suffering from vitamin B12 deficiency after having small-bowel resection surgery in order to treat fibro stenotic Crohn's disease.
"Little did I know I was pretty close to death at this point, my body having been suffering a B-12 deficiency for many months, thanks to my not having realized I was supposed to be taking B-12 following my surgery a year earlier." (taken from blog)
B12 deficiency, left untreated, can result in severe neurological damage and cognitive problems.
Symptoms of vitamin B12 deficiency often include fatigue, depression, short-term memory loss, tingling in hands and feet, and reduced motor skills, to name just a few.
Read more about vitamin B12 deficiency: B12 Deficiency: Don't Ignore the Symptoms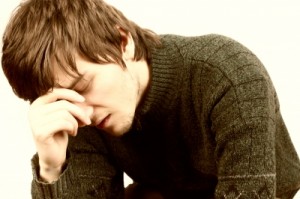 Bruising Myself with Vitamin B12 Shots…
Vitamin B12 shots are painful, as they require insertion into the thickest, most muscular part of the thigh.  Many IBD patients opt to administer the injection themselves on a weekly basis, resulting in a large bruise, as depicted in the Jenni's Guts blog.  Sometimes, bleeding occurs, as well.
…and Paying for it dearly
Unless you have very good health insurance coverage, vitamin B12 injections can be pricy.  This excerpt is taken from Gutsy Girl:
" …like many of my surgical Crohn's brethren, I have to bear a monthly B12 shot for the rest of my life.  The negotiated rate with my insurance carrier… is $156. One hundred and fifty-six dollars for a shot of …a vitamin.  Per month."

Self-Discovery of B12 Deficiency
Two years after having his terminal ilium and colon removed, BW continues to suffer from debilitating Crohn's disease symptoms.  Upon conducting his own research online, he learns about the high correlation between vitamin B12 deficiency and gastrointestinal surgery.  As to why his surgeon and other doctors failed to warn him about the risks involved, he can only speculate.
"In retrospect, I should have started B12 injections two years ago, right after the removal of my colon and terminal ileum.  But my family doctor never mentioned it to me. nor did my GI, or my surgeon. It was only because of my own research that I began to question my B12 levels." –taken from the Colitis blog.
Related reading:
101 Helpful Sites for Kids 'n Teens with Crohn's (and their Parents)
Crohn's Disease: What You Can Do about it Now
On the Run with Crohn's? 6 Ways to Ease Public Restroom Anxiety
Natural Treatments for the Symptoms of Crohn's Disease
Gut Bugs:Winning the Bacteria Battle
References:
CCFA.org: Surgery for Crohn's Disease
Images courtesy of FreeDigitalPhotos.net, Rodrigo Basaure, drmstream