The elderly need to increase their intake of vitamin B12, in order to avoid memory loss from vitamin B12 deficiency.  Brain loss caused by Alzheimer's disease and other forms of dementia is sometimes a part of the aging process, but by getting enough vitamin B12 in your blood, you can prevent suffering the symptoms of vitamin B12 deficiency.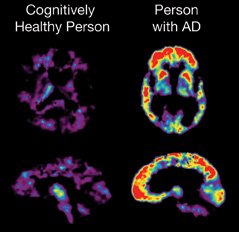 Chicago study links low levels of vitamin B12 with memory loss
A 2011 study that focused on 121 community-dwelling participants of the Chicago Health and Aging Project found a strong correlation between vitamin B12 deficiency and memory loss.  Scientists measured methylmalonate levels to determine vitamin B12 deficiency.
They found a direct relationship between low levels of vitamin B12, reduced brain volume, and decreased cognitive skills, such as loss of short-term memory.
Scientists noted poorer memory skills, slower thinking processes, and impaired comprehension skills as attributes associated with elevated methylmalonate levels- an indicator of vitamin B12 deficiency.
Also considered were plasma homocysteine levels, which scientists also connected with loss of brain mass.  High levels of homocysteine are common in vitamin B12 deficiency.
Scientists concluded that methylmalonate, an indicator of vitamin B12 deficiency, has a direct impact on brain volume, and that vitamin B12 has multiple benefits on brain chemistry beyond just memory skills.
In 2008, a UK study conducted by the University of Oxford produced similar results; namely, that vitamin B12 deficiency is a likely cause of brain atrophy, dementia, and short-term memory loss among the elderly.

How to keep Vitamin B12 Deficiency from Shrinking your Brain
For the elderly, eating foods with vitamin B12 isn't enough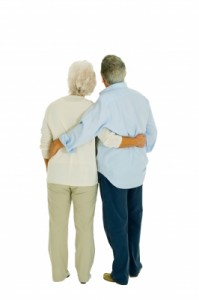 Eating plenty of foods rich in vitamin B12 is always a good idea; such foods include protein sources like beef, chicken, fish, eggs, milk, and cheese. But for the elderly, the problem isn't really eating enough sources of vitamin B12, but rather digesting them.  Part of the aging process involves making less stomach acids that are necessary for absorbing vitamin B12 from foods.  As a result, many elderly individuals who include meat in their diet still run a high risk for getting B12 deficiency.
Unless blood tests indicate healthy levels of vitamin B12, senior citizens must supplement with vitamin B-12 (cobalamin) with a routine prescribed B12 shot in order to avoid the symptoms of vitamin B12 deficiency.
Memory loss in B12 deficiency for the young and old
It isn't just the elderly who should be concerned with memory loss- short-term memory loss is one of many symptoms of vitamin B12 deficiency, regardless of age.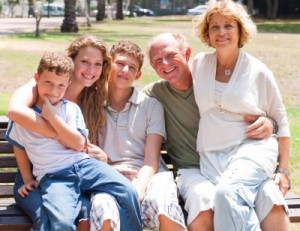 Vitamin B12- How much do you need?
Other symptoms of dangerously low B12 levels are:
Chronic fatigue
Depression
Difficulty concentrating
Anxiety
Paranoia
Aggressive behavior
Hallucinations
Balance problems
Poor muscular control
Numbness or tingling in hands, arms, feet, and legs
Sore, red swollen tongue
Altered taste perception
Long-term exposure to vitamin B12 deficiency could result in severe neurological damage, pernicious anemia, increased risk for heart attack, stroke, and osteoporosis.
Read more about vitamin B12 deficiency and memory loss:
12 Ways to Avoid Alzheimer's Disease
FDA Approves Brain Scan to Detect Alzheimer's Disease
Adult ADHD Could Lead to Dementia
Sources:
Low Vitamin B12 Linked to Smaller Brains and Cognitive Decline
Vitamin B12 Levels Linked to Memory Skills and Brain Size
Low Vitamin B12 May Speed Brain Shrinkage
Low Vitamin B12 Linked to Smaller Brain Size
Elevated Plasma Homocysteine Is Associated with Increased Brain Atrophy Rates in Older Subjects with Mild Hypertension
Vitamin B12, cognition, and brain MRI measures- A cross-sectional examination
Vitamin B12 status and rate of brain volume loss in community-dwelling elderly
Image credits, from top: