If you suffer from fibromyalgia, then you need a doctor who specializes in chronic pain. When choosing a fibromyalgia doctor, it's important to ask the right questions from the get-go. Here are some helpful tips for finding a fibromyalgia doctor that meets your expectations.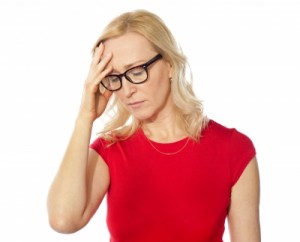 Fibromyalgia is hard, finding a doctor is harder…
Fibromyalgia is an autoimmune disorder that triggers excruciating muscle pain in its sufferers, in addition to other symptoms like brain fog, fatigue, diarrhea, nausea, and numbness.  Since fibromyalgia is an oft-misunderstood disease, finding the appropriate treatment requires an expert opinion from a doctor who specializes in fibromyalgia.
To find such a physician, you will have to ask many questions, learn your way around a lot of hospital red tape, and be your own best fibro advocate.
Start with your general practitioner
Once you've affirmed that your GP is not qualified to treat fibromyalgia, as will most certainly be the case, ask him if he can refer you to a specialist who takes only patients suffering from fibromyalgia and chronic fatigue syndrome.

Network
Your doctor is out there, so go find him! You'll need to get over any shyness you might have about talking to strangers if you're going to get the help you need to deal with fibromyalgia pain and find relief.
Whenever you visit the hospital, ask the admittance nurse if she can refer you to a fibromyalgia doctor.
Ask your doctor's nurses and receptionist, as well.
Chronically Pained? Here's your Essential Chronic Pain Checklist…
Ask your parents, uncles, or aunts if they know of any relatives who have fibromyalgia.
Inquire at work or at your child's school.
Are you a member of any online forums of Facebook communities for fibromyalgia and chronic pain? Post that you're looking for a fibromyalgia doctor, and see how many responses you get!
Make a list
Before you go for your initial consultation, prepare a checklist of questions for your doctor. Some good questions to ask are:
•What exactly is fibromyalgia? (See how he responds.)
•What tests do you use to diagnose fibromyalgia?
•How many fibromyalgia patients have you treated?
•What are your credentials for treating fibromyalgia?
•What medications do you frequently prescribe for fibromyalgia pain symptoms?
•What's your opinion on complementary and alternative medicine (CAM)?
•I've heard that vitamin B12 deficiency is common with fibromyalgia- do you also treat comorbid conditions?
15 Chronic Pain Causes and 15 Treatments (Vitamin B12 is one)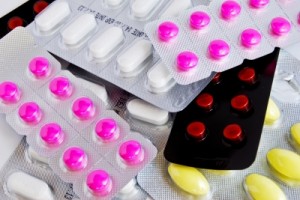 Keep looking
If you're currently seeing a fibromyalgia doctor, but you're unhappy with the care (or lack of care) you're getting, then don't hesitate to find somebody else.
A competent fibromyalgia specialist should be able to formulate a treatment that is tailor-made for you, that treats you as a whole person, not just a sum of fibro symptoms.
Sticking with a doctor that doesn't address your physical, neurological, and emotional needs is counterproductive in lifelong management of fibromyalgia disorder.
Please tell us…
Do you have any questions or suggestions?  Please leave your comments below.
Share with your friends!
If you found this article helpful, then please share with your friends, family, and coworkers by email, Facebook, or Google+.
You might also like:
9 Conditions that Mimic Fibromyalgia and Vitamin B12 Deficiency
10 Celebrities with Chronic Fatigue Syndrome
Sources:
Treating Fibromyalgia: Finding a Doctor You Can Work With
Image courtesy of FreeDigitalPhotos.net