The immune system is a complex network of cells, and when things go wrong- as with autoimmune diseases, allergies, or immunodeficiency disorders– the results can be debilitating at best…or deadly, at worst.  Sometimes, telling the difference between various immune disorders can be confusing.  Like, what's the difference between gluten hypersensitivity and celiac disease? Find the answer below…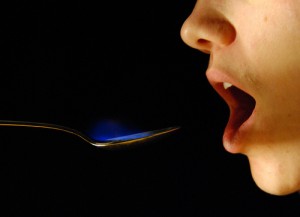 The immune system
Your immune system is a busy place- it's made up of your lymph nodes, tonsils, thymus, bone marrow, and parts of your digestive system.  The immune system's main purpose in life is to protect your body from dangerous antigens, which could be anything from bacteria  to viruses and toxic chemicals.  (Sometimes, even somebody else's blood or saliva can be labeled by your immune system as an antigen.)
Once your immune system picks up the scent of an antigen, it goes into attack mode, producing antibodies to destroy the "alien invader."   Not only that, but your immune system also sends white blood cells to gobble up the offending flu virus, germ, contaminant, or mutant cell.
Except when it doesn't. Because sometimes, the immune system doesn't react the way it's expected to.  When that happens, it's called an immune system disorder.
There are many types of immune disorders, including allergies, autoimmune diseases, and immunodeficiency disorders.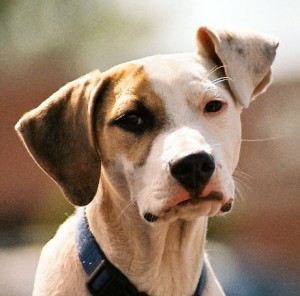 Allergy and Hypersensitivity
When your immune system has an inappropriate response to a perfectly safe substance, then that is called an allergic reaction, or hypersensitivity.  An example of an inappropriate reaction can be an overreaction to laundry detergent.  With chronic allergies, your immune system is trigger-happy, reacting to numerous stimuli by producing histamines, causing uncomfortable and sometimes fatal allergic reactions like swelling, hives, congestion, diarrhea, vomiting, and headache.
People don't usually inherit specific allergies.  Still, if your parents (or at least, your mother) suffer from allergies, then you are likely prone to allergic reactions, as well.
Things people are allergic to:
Pets
Food
Medicine
Dust
Mold
Pollen
Insect bites
Celiac and B12- Celiac Disease and Vitamin B12 Deficiency

Autoimmune diseases
Autoimmune diseases occur when your body attacks healthy cells in your body, mistaking them for antigens.  There are over 80 kinds of autoimmune diseases, and they can affect any part of your body. Symptoms of autoimmune diseases often come and go; flare-ups cause debilitating chronic pain, and brief periods of remission offer some respite.  While the disease itself can't always be cured, the symptoms can be treated.
Common autoimmune diseases:
Pernicious anemia (vitamin B12 deficiency)
Crohn's disease
Celiac disease
Fibromyalgia
Type 2 diabetes
Rheumatoid arthritis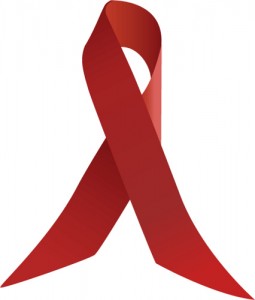 Immunodeficiency disorders
Unlike autoimmune diseases or allergies, where the immune system is intact (albeit malfunctioning), immunodeficiency disorders occur when certain parts of the immune system are missing or deficient.  Usually, an immunodeficiency disorder involves insufficient or malfunctioning white blood cells, or not enough antibodies.
AIDS (acquired immunodeficiency syndrome) is an example of an immune deficiency disorder caused by a human immunodeficiency virus- HIV.  Some immunodeficiency disorders are inherited, as well.
What's the difference between an allergy, and autoimmune disorder, and an immune deficiency?
When you have allergies, it is because your body overreacts to otherwise harmless stimuli, causing uncomfortable and sometimes harmful symptoms.
When you have an autoimmune disease, your body essentially attacks itself, causing damage to your digestive system, respiratory system, or muscles, for example.
An immunodeficiency disorder is when your body stops protecting you from foreign stimuli like viruses, toxins, bacteria, or tumors.
Did you figure out the difference between gluten sensitivity and celiac disease?
With celiac disease, gluten triggers an autoimmune response that causes serious harm to your digestive system.  People who have celiac disease must cut all gluten products from their diet.  If eating starchy bread, cakes, or crackers gives you a stomachache, that doesn't mean you have celiac.  You might have gluten intolerance, which means that your body produces histamines whenever it detects gluten in your system.
If you liked this article, then show us some love!  Share this with friends, and leave your comments!
Read more about autoimmune disorders here:
6 Degrees of Vitamin B12- B12 Deficiency and Autoimmune Disease
Vitamin B12 Deficiency- 4 Causes, 1 Solution
Pernicious Anemia and B12 Deficiency- Historically Fatal, Still Formidable
Sources:
Images, from top: