Do you follow "Mommy Bloggers?" Mom blogs are popular parenting spots for recipes, raising kids with special needs, and more. Here are the 50 best Mom Bloggers.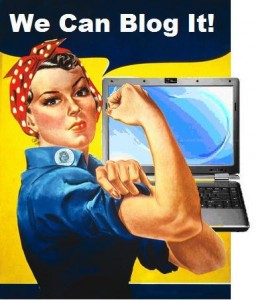 Who are Mommy Bloggers?
If you haven't heard, "Mommy Blogs" are all the rage among the Mommy crowd, from stay-at-home moms to working moms, single-parent moms to Mr. Moms.  In this free information age, mom blogs have emerged as the leading, most influential source of information on a range of topics such as parenting children with autism, managing a family on a tight budget, and feeding your kids healthy, low-cost foods that they'll love.……………………………………..Flickr
Mommy Bloggers- Beyond Martha Stewart
Mommy bloggers are the ones that major corporations count on when they need some inexpensive, yet persuasive publicity.  Superstores such as Sears lost no time in enlisting a panel of blogging moms to promote their "Whirlpool Duet Giveaway."
Recently, a nebulous website called "MommyNetworks" offered mommy bloggers a $10.00 reward to write positive reviews on Toyota, who suffered a major PR nightmare recently when they recalled millions of vehicles with faulty engines.  However, Toyota denies having any affiliation with MommyNetworks, who offered a $10 Amazon gift card for each article praising Toyota models.
Why should I follow a parenting blogspot?
Mom blogs talk about things that affect your everyday life.  Think of them as your virtual support groups.  A well-written blog reflects the author's personality, provides insight, inspiration, and practical advice, invites comments, and includes lots of interesting pictures, links, and referrals to other "favorite blogs."
The 50 best "Mommy Blogs" on the web, arranged in order of traffic ranking:
1 Motherlode Power Mom!
2 The Pioneer Woman Food Blog!
3 Dooce Power Mom!
4 5 Minutes for Mom Inspirational!
5 Scary Mommy Funny!
6 The Divine Miss Mommy Mommy Tips!
7 Skinnytaste Food Blog!
8 3 boys and a dog Inspirational!
9 Mamavation Power Mom!
10 She Speaks Mommy Tips!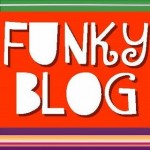 11 Resourceful Mommy Mommy Tips!
12 She Wears Many Hats Great Pics!
13 Two Peas & their Pod Food Blog!
14 Blissfully Domestic Great Pics!
15 Mom-101 Funny!
16 Girl's Gone Child Great Pics!
17 Woulda Coulda Shoulda Funny!
18 mamapundit Inspirational!
19 Parent Hacks Mommy Tips!
20 Motherhood Uncensored: Mominatrix Funny!
21 Rookie Moms Mommy Tips!
22 The Mommy Times Special Needs!
23 The Mom Adventures Special Needs!
24 Momma's Gone City Inspirational!
25 Kat's Café Special Needs!
26 Supermom Great Pics!
27 Thrifty Nifty Mommy Mommy Tips!
28 Divine Secrets of a Domestic Diva Funny!
29 Smashed Peas and Carrots Power Mom!
30 Daily Mommy Survival Special Needs!
31 Get Off Your Butt and Bake Food Blog!
32 Foodie with Family Food Blog!
33 Cool Mom Funny!
34 Playgroups are No Place for Children Inspirational!
35 Five of My Own Inspirational!
36 BooMama Funny!
37 Ask Moxie Mommy Tips!
38 Big Mama Inspirational!
39 stark.raving.mad.mommy. Funny!
40 Fussy Funny!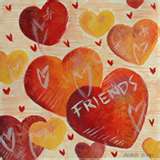 41 Rockstar Ronan Inspirational!
42 CityMama Power Mom!
43 Baby on Bored Funny!
44 The Adventures of JAMC Special Needs!
45 Run Faster Mommy! Power Mom!
46 A Mom's View of ADHD Special Needs!
47 The Go To Mom.tv Mommy Tips!
48 Meet Chaz Special Needs!
49 Autism Army Mom Special Needs!
50 Oh my Stars Great Pics!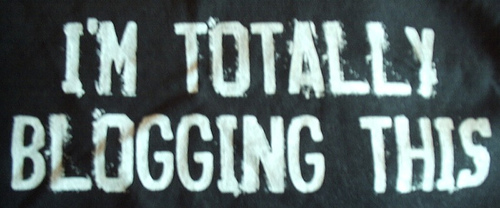 Related reading:
100 Best Sites for Fibromyalgia or Chronic Fatigue Information
101 Helpful Sites for Kids 'n Teens with Crohn's (and their Parents)
The 10 Most Inspirational Exercise and Weight Loss Blogs
Best 15 Twitter Feeds to follow for Autoimmune Disease Info
8 Great Gluten-Free Copycat Recipes, Larabars and Babycakes +
Images: