Does your back always hurt, despite frequent exercise, healthy weight, and good posture?  Find out if an overlooked injury is the cause of your back pain.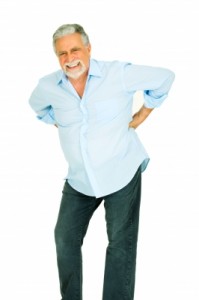 The pain is mutual.
Back pain- who has never felt the dull aching in the lower back, sharp muscular cramps in the shoulder blades, or a painful stitch in the sides?
Apparently, nobody.  According to WebMD, 80 percent of all US citizens occasionally suffer lower back pain, middle back pain, or upper back pain, because of a sprained muscle, slipped disc, or arthritis.
What are you backaching about?
Some of the most obvious causes of back pain are easy enough to figure out.  If you have trouble keeping your weight down to a healthy level, then your first plan should be to start a healthy eating plan, or diet. Bringing us to the next step…
In order to support your back, your stomach muscles need to be firm and strong.  So, joining a gym, or at least doing some sit-ups every day, should be #2 on your list of spine-friendly activities.
Thirdly, if your mother hasn't already told you this enough times, then prepare to hear it again…
Check your posture! You should always keep your back straight while standing, bending, and sitting- even while lying down.  Make a mental note of sitting up straight whenever you notice yourself hunching over while watching TV, sitting at the computer, or eating.
Now that you've identified the 3 most common causes of back pain, here are seven more that you might've overlooked:
1- Ergonomics
Rule #1: Never judge an office chair by its cost, color, or swivel-ability.  Don't think that just because you put big bucks down on an expensive piece of furniture, that that means that you necessarily got something of quality.
See spinehealth.com for some handy tips on choosing the right ergonomic office chair.

2- Footwear
Old, ill-fitting shoes and high-heeled pumps are often the culprits behind back pain. Wearing high heels disturbs the natural curve of your spine, putting you at risk for a severe spinal injury.
But that doesn't mean that you should necessarily switch to flats; if you have a high arch, then you might need to wear shoes with a small heel, and you might also need custom-fit orthopedic inserts.
And remember, in order to observe good posture, you must always walk with your back straight, keeping it in line with the rest of your torso.
If you think that your shoes might be hurting your back, then visit an orthopedist ASAP.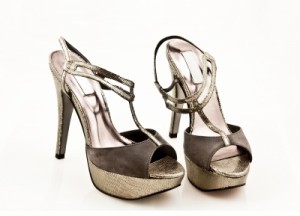 3- Mattress
The secret to a healthy back is a hard, stiff mattress, right?
Wrong!  The idea that sleeping on a wooden board is the best way to cure a bad back is an outdated myth.  Your back needs support, but it also needs to lie on something soft and cushiony that "gives."
See this guide, How to Choose the Best Mattress for your Body Type.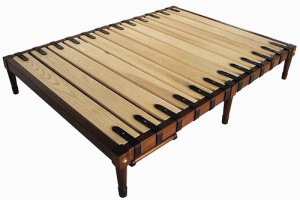 4- Accessories
Whether your purse of choice is a man bag, office messenger, or the latest Michael Kors satchel, it's time to take a good hard look at what you're lugging around, and what it's doing to your back health.
Do you always wear your purse on one side, or do you switch often?  Hobo bags are ginormous and spacious, not to mention stylish, but that's no excuse to walk around with your entire makeup collection, first aid kit, paperback book, overstuffed wallet, and small laptop hanging from your shoulders.
If this sounds like you, then you should definitely put your handbag on a diet, for your own back health.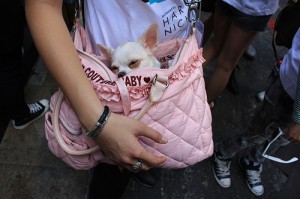 5- Stress
You've heard the term, "There's no such thing as bad press?"
Well, the same applies for stress, only the opposite.
Stress disrupts your emotional state, nerves, and immune system.  Got a new job promotion?  Are you expecting a baby, or maybe you're finally able to afford a new house?  Don't be surprised if the accompanying stress causes nervous tension and muscle spasms.
There's no such thing as good stress- at least, not where your back is concerned.
6- Constipation
Here's one I bet you never thought of…
Lower back pain could be indicative of an obstruction in your lower intestines, namely, constipation.
Don't wait- the longer your digestive system remains blocked, the more pain and pressure you inflict on your lower back.  Incorporate more fiber in your diet, or inquire at a local pharmacy about helpful digestive aids.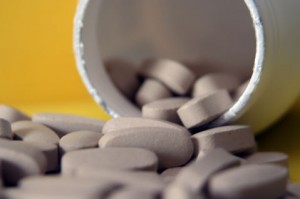 7- Vitamin deficiency
According to many pain management specialists, a deficiency in vitamin D may cause chronic pain, including backaches.  Doctors recommend a maximum of 2000 IU per day, in order to avoid low levels of vitamin D.
Please tell us…
Do you have any questions or suggestions?  Please leave your comments below.
Share with your friends!
If you found this article helpful, then please share with your friends, family, and coworkers by email, Facebook, or Google+.
Like this? Read more:
Back Pain Exercises and Fibromyalgia- the Do's and Don'ts
Rheumatoid Arthritis Stinks- 4 Facts about Depression and Pain
40 Things NOT to say to a Fibromyalgia-Chronic Fatigue Sufferer
Sources:
WebMD Back Pain Health Center – Information and News About Back Pain
10 Surprising Back Pain Causes – Back Pain Center – Everyday Health
6 surprising causes of back pain – Healthy Living on Shine
Four Surprising Causes of Back Pain
Choosing the Right Ergonomic Office Chair
Images courtesy of FreeDigitalPhotos.net, MorgueFile, istolethetv, bedzine, Lars Plougmann