Are you depressed about pain in the back, shoulders and knees?  Rheumatoid arthritis triggers depression, as swollen, aching joints limit free movement. Learn why arthritis pain makes you sadder…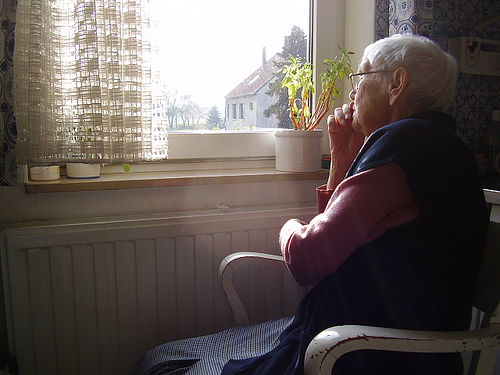 Rheumatoid arthritis pain and depression
With rheumatoid arthritis, sufferers experience severe muscle pain, inflamed hips, joint pain, and chronic soreness.
Even after a battery of arthritis treatments and knee surgeries, the debilitating pain persists, relentlessly.
As a result, an overwhelming number of chronic pain patients also encounter deep depression.
Some of their explanations for the link between arthritis and depression might surprise you…and motivate you into seeking better pain management.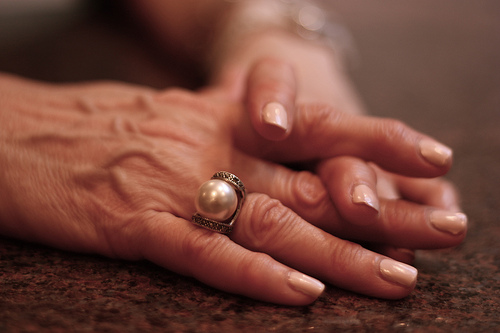 What is Rheumatoid Arthritis?
Rheumatoid arthritis (RA) is an autoimmune disease that causes inflammatory pain in the joints, in addition to producing redness and swelling in the surrounding muscular area and other parts of the body.
Also called rheumatic disease, RA occurs when antibodies in the body attack your immune system.
RA is a degenerative disease that may last for years, and although pain symptoms don't always surface, the potential for permanent damage of the joints is pervasive.
Fact #1: Depression often accompanies chronic pain illness
According to Elizabeth Lin, MD, a family practice doctor and scientific researcher for the Group Health Research Institute, not only does chronic pain invite depression- the symptoms of depression make the pain even harder to tolerate.
"It has been found to lower the threshold of how we tolerate pain — how easily pain registers in our brain."
Fact #2: Depression increases your chances of dying from rheumatoid arthritis.
According to a study, conducted by the Indiana University School of Medicine, chronic depression accounted for twice as many deaths during the research period than rheumatoid arthritis alone.
Says Michael Clark, M.D., of John Hopkins Medicine, "Depression is not simply a comorbid condition, but interacts with chronic pain to increase morbidity and mortality."
Fact #3: Cognitive behavioral therapy can alleviate depression
Several studies that focused on management of depression in rheumatoid arthritis concluded that seeking counseling is an effective way to learn coping mechanisms, reduce the amount of arthritis flare–ups, and fight depression.
Fact #4: Light exercise alleviates arthritis pain and depression at the same time.
Health experts advise anybody suffering from progressive diseases such as rheumatoid arthritis to follow a low-impact workout regimen.  Swimming, tai chi, yoga, and Pilates not only soothe aching muscles and joints, but also relieve stress, inducing feelings of  peace and well-being.
Pain patients who include at least 30 minutes of aerobic exercise and stretching report feeling more relaxed, less pained, and demonstrate a higher quality of life than arthritis sufferers who remain inactive.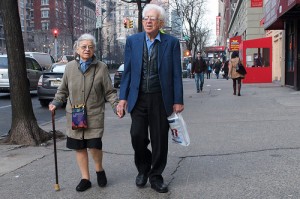 Related reading:
Back Pain Exercises and Fibromyalgia- the Do's and Don'ts
40 Things NOT to say to a Fibromyalgia-Chronic Fatigue Sufferer
15 Handy Household Tools for Chronic Pain Sufferers
Chronic Depression, Chronic Pain- It's All the Same, say Experts
Sources:
Management of depression in rheumatoid arthritis
Coping with Depression, Menopause, and Rheumatoid Arthritis
11 Rheumatoid Arthritis and Depression Facts
Managing Chronic Pain, Depression & Antidepressants
Images: