B12 vitamins are essential for health hair, strong nails and clearer skin, according to certain studies. Learn how vitamin B12 supplements can prevent age-related hair loss and premature whitening.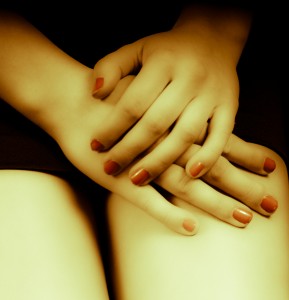 Vitamin B12 info:

Vitamin B12 is found in many high protein foods; great sources of B12 are lean beef, chicken, shellfish, eggs and dairy products. Vitamin B12 benefits the nervous system, red blood cells and DNA synthesis. Several studies have linked vitamin B12 deficiency with unhealthy hair, skin and nails.
What are the symptoms of vitamin B12 deficiency?
Some red flags which might indicate B12 deficiency symptoms are:
Look at your nails. Can you see the white moons, or have they disappeared? What about your hair; have you noticed any premature hair loss or graying?
You might not be getting sufficient vitamin B12 in your diet. Research proves that B12 is one of the best vitamins for hair, skin and nails.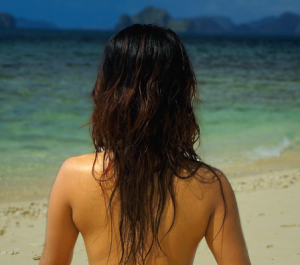 Vitamin B12 hair facts
A large percentage of individuals who have low B12 levels also suffer from premature hair loss; premature streaks of white hair are another symptom. Health experts explain that it's your body's way of warning you to increase vitamin supplements; vitamins that are good for your inner body are also good for external skin, hair and nails.
Another B vitamin, biotin, has also been proven to reduce hair loss from aging. Biotin is essential for developing hair follicles, boosting hair growth, and generally building strong hair, skin and nails.
Read more about vitamins for hair: B Today, Hair Tomorrow
Vitamin B12 for skin
What is your skin trying to tell you about your B12 levels? Case studies have linked low B12 with skin lesions; hyperpigmentation and vitiligo are common causes of darkening or lightening of the skin, and often signal a deficiency of vitamins which are good for the skin.
Read more about vitamin B12 deficiency and skin.
Vitamin B12 and  fingernails
Poor fingernail health is another common sign of vitamin B12 deficiency; symptoms include ridged nail surfaces and disappearing of the "moon" at the cuticle. Not getting enough of the B vitamin, biotin? Brittle nails mean you need to supplement with more vitamin B complex.  Spooning of the nail bed means you need more iron and yellow nails signal lack of vitamin E.
Read more about taking vitamin B12 supplements for health: B12: Celebs Say it's the New C
Vitamin B12 is among the best vitamins for hair growth, strong nails and vibrant skin. B12 supplements are available in the form of vitamin B12 shots or B12 pills.
Sources: