Did your recent lab work point to vitamin B12 deficiency? A low vitamin B12 blood test is serious. Symptoms of B12 deficiency can include nerve damage, loss of red blood cells, and mood disorders.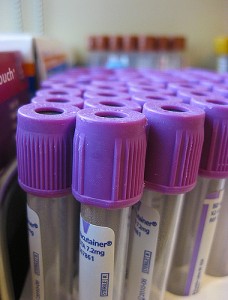 What is vitamin B12?
Vitamin B12 is a water-soluble nutrient which your body extracts from food sources such as lean meats, dairy products, eggs and fish. Vitamin B12 is necessary for producing plenty of red blood cells, maintaining a healthy nervous system, regulating homocysteine levels and monitoring DNA synthesis. A blood test which results in low B12 levels means that some of these vital bodily functions could be malfunctioning.
What causes low B12 levels?
There are many factors which can cause your B12 levels to dip dangerously low; these include:
Lack of intrinsic factor, a protein which is necessary for proper digestion of vitamin B12 from natural food sources
Long-term use of heartburn or antacid medication
Following a vegan diet, which excludes foods which are rich in vitamin B12, such as beef, chicken, milk, cheese, yogurt, eggs and fish.
Gastrointestinal conditions, such as Crohn's disease or gluten intolerance
Weight loss surgery, such as gastric bypass surgery.
My lab test results indicate vitamin B12 deficiency. Should I be worried?
Due to the fact that it dissolves in water, your body is not able to hold vitamin B12 in the system for long; vitamin B12 must be constantly replenished through protein-rich foods or vitamin B12 supplements, in order to avoid becoming deficient in B12.
Regular lab blood testing is crucial for catching vitamin B12 deficiency before it has a chance to create any lasting impairment. If left untreated, vitamin B12 deficiency can lead to life-threatening illness and irreversible damage. These include:
Increased risk for heart attack, due to elevating levels of homocysteine
Dementia
Irreparable nerve damage
Autoimmune disorder
What are the symptoms of vitamin B12 deficiency?
Some low vitamin B12 symptoms are often misdiagnosed as diabetes, mental illness or thyroid disorder.
Below is a list of common symptoms caused by vitamin B12 deficiency:
Chronic fatigue
Depression
Aggression
Short-term memory loss
Tingling or numbness in hands and feet
Difficulty maintaining balance while walking
Altered taste perception
Dizziness while sitting upright
Treatment
If you are not able to utilize sufficient stores of vitamin B12 naturally, then you must supplement regularly in order to avoid B12 deficiency.
For chronically low B12 levels, doctors have often administered vitamin B12 injections until symptoms abate.
Sublingual tablets are also often prescribed as a preventative measure, but recent studies indicate that under-the-tongue B12 supplements are not the most effective sources of B12, as they are not wholly digestible.
Also read:
New Study: Diabetes Drug Metformin Causes Vitamin B12 Deficiency
B12: Celebs Say it's the New C
Sources: