How to Care for Frizzy Hair: How do you tame curly, frizzy hair, now that summer has arrived?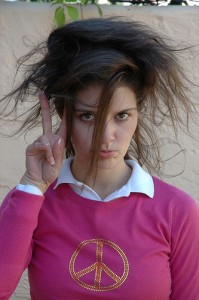 \Heat and humidity can really put a kink in your curls, making it difficult (or impossible) to achieve that smooth coiffed look you've been longing for. Before you run out an get a Brazilian Blowout (don't!), you might want to go over our checklist of  home remedies for dealing with frizzy hair.
Here are the 7 basic commandments for taming frizzy hair:
Commandment #1: Thou shalt brush with care.
Using a good quality brush is one of the most important rules in hair care. If you have curly, wavy hair, then look for a wide-toothed vent brush that won't snag your tresses when you brush. Try to avoid pulling at tangles- you're likely to cause some real damage. Instead, brush smoothly and repetitively in the morning, evening, and anytime before shampooing.
Commandment #2: Thou shalt shampoo wisely.
Don't trust your tresses with just any kind of drugstore shampoo. Using the wrong type could result in a heavy, oily hairdo or a dry, flyaway frizz bomb. Choose shampoos that are formulated for dry, curly hair; they're more likely to contain the best blend of vitamins, extracts and cleansing elements for your hair type.
Commandment #3: Thou shalt follow with conditioner.
Don't be tempted to skip the conditioner, even if you're in a hurry to get to work. Applying a thin coat of a hydrating rinse will protect your hair from the sun's harmful rays, as well as from dirt, wind and pollution. Also, conditioning your hair means you're less likely to cause split ends later while brushing.
Commandment #4: Thou shalt immerse your hair in cold water.
Before you turn off the shower, switch the knob to the coldest temperature you can stand. The chilling blast will close your hair follicles and seal in the moisture, making your hair smooth and shiny.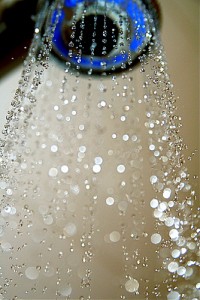 Commandment #5: Thou shalt place a barrier around your hair.
After towel-drying your hair, apply a silicone-based serum. Humid weather is the leading cause of frizzy hair, so rubbing in a thin layer of an anti-frizz serum will shield your hair from excess moisture and keep it looking glossy and straight.
Commandment #6: Thou shalt not use hair spray.
Hair styling products, like sprays, gels, mousses and wax, contain lots of chemicals which will dry out your hair and cause split ends. If you're not going to a wedding or a photo shoot, then resist the temptation to sculpt your hair into an unnatural do. If you do decide to use hair gel, remember to shampoo as soon as possible.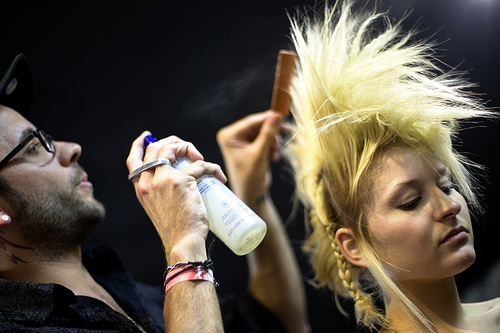 Commandment #7: Thou shalt eat only foods which contain vitamins.
What you put in your mouth doesn't just affect your waistline. Eating a healthy diet and drinking plenty of fresh water puts the blush in your skin and the tempo in your heartbeat. Make sure you get all the vitamins and minerals you need, either through diet or supplements. Vitamin B12, in particular, is essential for maintaining a lush head of hair, acne-free skin and strong nails. B12 vitamins encourage fast hair growth and is used to prevent age-related hair loss.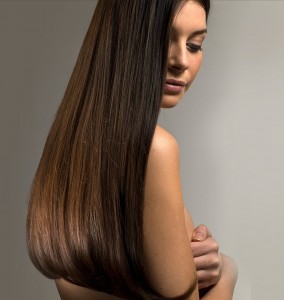 Also read:
Vitamin B12 for Healthy Hair, Skin and Nails
What your Gums have to Say about your B12 Level
Vitamin B12 for Proper Hair Growth
Sources:
http://www.hair.becomegorgeous.com/professional_tips/how_to_deal_with_frizzy_hair-1555.html