Deluded about the Digestive System? If you have Inflammatory Bowel Disease (IBD), then you'll hear many myths about Crohn's, colitis, and Irritable Bowel Syndrome (IBS); here are 15 IBD facts.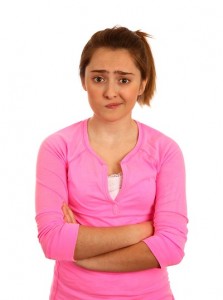 "IBD is a mental disorder," and other digestive system myths
Inflammatory Bowel Disease (IBD) is a debilitating, autoimmune disease that affects your digestive system.
Crohn's disease and ulcerative colitis are both forms of IBD.  People diagnosed with IBD often suffer in silence with symptoms like stomach bloating, cramps, chronic diarrhea, heartburn, and constipation.
That's because people who have IBD are often ashamed to discuss it with friends and family.  As a result, it is all too easy to fall victim to the many misconceptions, myths, and general confusion surrounding Inflammatory Bowel Disease.
Fortunately, the truth is out there; you just have to know where to find it.  Listed below are some of the most common misconceptions you're likely to hear about digestive diseases.

IBD fallacies we're tired of hearing:
1) "Supplements are useless for treating Inflammatory Bowel Disorder."
Many homeopathic medicines and other alternative treatments are helpful for relieving symptoms like occasional constipation, nausea, and stomach pains.
Moreover, vitamin supplements such as vitamin B12 are beneficial for anybody suffering from IBD.  More often than not, vitamin B12 deficiency occurs with digestive disorders, for several reasons.
Sometimes, gastritis or other kinds of damage to the stomach inhibit your ability to digest vitamin B12, leading to severe depletion.
Other times, treatments for IBD, such as medications or surgeries (ileostomy) are the cause of vitamin B12 deficiency.
In such cases, regular supplementation of vitamin B12 is crucial to avoid debilitating symptoms of vitamin B12 deficiency.
2) "Inflammatory Bowel Disease is the same thing as Irritable Bowel Syndrome."
IBD and IBS are two separate conditions that affect the body differently, although the symptoms are alike.
IBD causes severe inflammation of the intestinal tracts; with ulcerative colitis IBD, the colon is also affected.
IBS, or "spastic colon," causes no lasting damage to the intestinal lining.
3) "By following a healthy diet, I have completely cured myself of IBD."
There is no known cure for Crohn's disease or ulcerative colitis.
Eating healthy foods, avoiding junk food, and identifying "trigger foods" is an excellent way to alleviate many of the symptoms of IBD and prevent flare-ups, but you should nevertheless continue to visit your doctor, and take your medications, unless otherwise prescribed.
4) "I've heard that IBD is caused by really bad stress.  And depression."
It's unclear exactly what causes Inflammatory Bowel Disease.
Some scientists believe it may result from a virus. Still, we do know that certain factors may complicate IBD; prolonged stress, unhealthy diet, and smoking may exacerbate the symptoms of IBD, but they are not the underlying cause.
To minimize stomach ailments and stay in remission, you must continue to eat healthy, reduce stress, and avoid smoking.
On the Run with Crohn's? 6 Ways to Ease Public Restroom Anxiety
5) You have Crohn's disease?  I've heard that IBD is just a fancy term for chronic diarrhea."
Diarrhea is one of many symptoms related to Crohn's disease and ulcerative colitis.
In some cases, Crohn's disease patients don't even suffer from diarrhea, making it even harder to get an IBD diagnosis.  If you do suffer from chronic diarrhea, don't ignore the symptoms; see a doctor immediately.
6) "If you don't see any blood, then it's just Irritable Bowel Syndrome."
See a doctor if you have any digestive disease symptoms, even when blood is not present.
Just as the absence of diarrhea symptoms does not negate Crohn's disease or ulcerative colitis, neither does the absence of blood in your stool mean that you necessarily don't have IBD.
7) "I've been having fewer bowel movements, so I must be in remission."
Only your doctor can confirm if you are in remission.
Having fewer loose stools is only one of several indications.  To find out for sure, visit your doctor for blood testing and a complete checkup.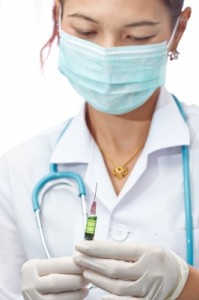 8) "You have Crohn's disease?  That means you can't have children."
Most prescribed treatments for Crohn's disease are safe to take during a pregnancy or while nursing a baby.
Unless you take antibiotics, thalidomide, or methotrexate, there is no reason why you may not plan to have a baby while continuing to take your Crohn's disease medications.
Nevertheless, make sure that your OB/GYN knows about all medications you are taking, including IBD treatments and vitamin regimens.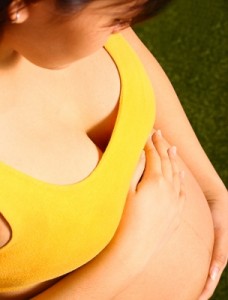 9) "Once you've had ostomy surgery, you will never be able to conceive a child."
There is no direct link between ostomy surgery and male or female infertility.
Ostomy surgery is a procedure in which a part of the intestines is removed, and the remaining piece is attached to a pouch that is connected to a tube protruding from a stomach opening.  While there are some instances of erectile dysfunction following ostomy surgery, in most cases, that is not the norm.
Likewise, women who undergo ostomy surgery might have reduced sexual desires related to physical discomfort, poor body image, and the "newness" of the whole procedure, but her reproductive organs remain unaffected.
Related reading:
7 Natural Remedies for Inflammatory Bowel Disease (IBD)
101 Helpful Sites for Kids 'n Teens with Crohn's (and their Parents)
Best 15 Twitter Feeds to follow for Autoimmune Disease Info
Sources:
5 Things You Need to Know About Colitis
Myths Revealed: Irritable Bowel and Inflammatory Bowel Disease
Common Digestive Problems Myths: IBS, Gas, Diarrhea, Heartburn, and More
Qualitative research in inflammatory bowel disease: dispelling the myths of an unknown entity
I Hate IBD- Crohn's Disease Diagnosis
Do Men Become Impotent After A Colostomy Or Ileostomy?
Crohn's Disease Management: Stay in Control
Setting the Record Straight – The MYTHS of Crohn's Disease
Images courtesy of FreeDigitalPhotos.net, Free Stock Photos