Having IBD surgery for Crohn's, and worried about what clothes to wear after the ostomy or colostomy? Support your stoma pouch in style with these fashion tips.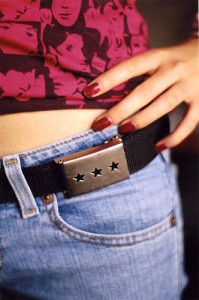 What is ostomy surgery?
Patients of Inflammatory Bowel Disease (IBD), such as Crohn's disease or ulcerative colitis often elect to undergo surgery as a means of controlling their IBD symptoms.  Popular Crohn's surgeries are ileostomies and colostomies, which involves redirecting digestive waste through a "stoma" (opening) that protrudes from a designated area.  For such people, the inconvenience of wearing an exposed stoma pouch is trivial, compared with lifelong Crohn's disease symptoms such as chronic diarrhea and stomach cramping.
How will wearing an ostomy pouch affect my style of dressing?
It's important to keep your stoma well protected, for hygienic reasons, but also in order to prevent accidents, such as spills, leaks, blowouts, or spurts.  Also, if your ostomy surgery is to remain a secret, you will need to learn how to dress in clothing that hides the stoma stump.  Depending on which part of your body you wear your pouch, you might opt for higher waistlines, or low-slung hip-hugging jeans.  Avoid materials that highlight every curve, such as silk or spandex.  Wear clothes that you love to live in, whether you're an avid sports fan, urbane city dweller, or stay-at-home mom.
Five Fashion Tips for Ostomy Surgery Patients:
Pouches come in different sizes, with different features to accommodate your lifestyle.  For traveling, sports, or increased intimacy, consider a compact mini-pouch.  For disposal, you have the option of choosing a throwaway pouch, or one that drains easily and discreetly into public restroom stalls.  Many companies sell designer pouch covers to protect your ostomy pouch in style.  Stomactive offers an ostomy pouch tee for kids.
Wear panty hose. Women have the option to hold in their ostomy pouch by wearing panty hose.  A firm pair of control-top panty hose provides lower back support while smoothing your silhouette.  You'll feel confident enough to wear trim, fitted skirts and trousers, and nobody else needs to know about your pouch, snugly tucked inside your waistband.  Don't like panty hose? Ostomysecrets makes a high-waist wrap that has an inner pocket for holding your pouch against your skin, and its stay-dry material makes it a great option for wicking away sweat during a workout.
Put on a pair of suspenders. Some men who've had ostomy surgery find that wearing a belt over their slacks adds too much bulk and feels uncomfortable.  As an alternative, many opt to wear a pair of suspenders instead.  For optimum stoma support, the Ostomy Armor allows freedom of movement while preventing leaks, spurts, or other embarrassing accidents.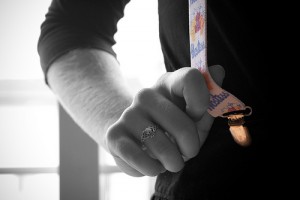 Layer your tops. It used to be that having an ostomy meant that you had to commit yourself to a life of loose, baggy sweatshirts.  That is no longer the case- today's stomas and "base plates" are constructed of more comfortable, bendable materials.  If you're used to wearing snug, thin cotton shirts, you may continue to do so.  Just remember to wear two layers- one snug undershirt or tank top to hold in your pouch, and another shirt on top.  The Stealth Belt supports your stoma stylishly, and pairs well with low-rise styles.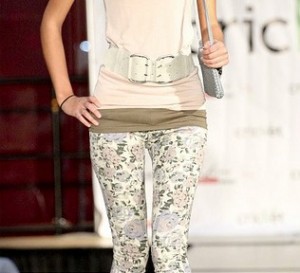 Ostomy swimwear should have an inner pocket to store your pouch.  The White Rose Collection, a UK site, offers a wide selection of ostomy-friendly swimsuits, sportswear, and underwear for men and women, and they ship all over the world.  Alternatively, consider wearing a waterproof pouch pocket by Weir Comfees.
Got more questions about how ostomy surgery will affect your lifestyle?  Visit Ostomy.org.
Related reading:
Crohn's- 9 Irritable Bowel Disease (IBD) Myths to Ignore
Gastrointestinal Surgery for Crohn's (IBD) and B12 Warnings
101 Helpful Sites for Kids 'n Teens with Crohn's (and their Parents)
On the Run with Crohn's? 6 Ways to Ease Public Restroom Anxiety
Gut Bugs:Winning the Bacteria Battle
Sources: