Usage of proton pump inhibitors (PPIs) is linked with B12 deficiency and other adverse effects, like osteoporosis.  Your body produces stomach acids for good reason- to absorb vitamin B12 (cobalamin), iron and other essential nutrients.  While heartburn is a painful symptom of acid reflux, having too few stomach acids can also cause debilitating symptoms.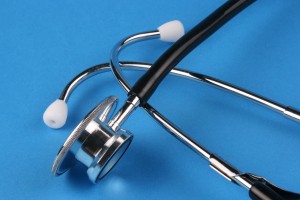 What are PPIs?
Proton pump inhibitors (PPIs) are drugs that lower the amount of stomach acid your body produces.  It's a popular treatment for preventing acid reflux symptoms like chronic heartburn, and it's more effective than other acid secretion inhibitors like H2 blockers (Tagamet, Zantac).  Hospitals use PPIs to prevent stomach ulcers in 40%-70% of inpatients.  Examples of proton pump inhibitors are Prilosec, Prevacid, Nexium, Aciphex, and Protonix.
The following illnesses and conditions are treated with PPIs:
Gastroesophageal reflux disease (GERD)
Barrett's esophagus
Dyspepsia
Gastrinomas
Zollinger-Ellison syndrome
Laryngopharyngeal reflux (LPR)
Peptic ulcer disease (PUD)
Stress gastritis prevention.
The 20 Do's and Don'ts of the GERD Diet
What are possible adverse effects of PPIs?
Severe vitamin B12 deficiency
Long-term PPI usage has been linked with nutritional malabsorption of vitamin B12 (cobalamin) and iron.  Your body needs gastric acid in order to digest vitamin B12 foods sources like beef, chicken, fish, and eggs.  Without stomach acids, vitamin B12 remains bonded to the food you eat and never enters the bloodstream, eventually resulting in vitamin B12 deficiency.  Similarly, insufficient stomach acids also result in iron deficiency.
Because stomach acid production reduces with age, senior citizens, in addition to PPI users, are advised to check their vitamin B12 levels periodically.  Other people at risk for B12 deficiency are vegans, people who suffer from autoimmune and gastrointestinal disorders and anybody who has had gastric bypass or other gastrointestinal surgery.
Gastrointestinal Surgery for Crohn's (IBD) and B12 Warnings
Osteoporosis
Long-term PPI usage has been linked with increased risk of hip, spine, or wrist fractures resulting from severe osteoporosis.  Researchers believe that PPIs inhibit calcium absorption and bone growth.  In studies, high doses of PPIs were directly linked with osteoporosis, and that risk increased over time.
It should be noted that osteoporosis is also a vitamin B12 deficiency side effect from PPIs, as vitamin B12 benefits include sustained bone mass.
Increased chances of intestinal infection
Long-term and short-term PPI usage can lead to clostridium difficile infection (diarrhea), according to scientific studies published by the Archives of Internal Medicine.
Gut Bugs:Winning the Bacteria Battle
Community-acquired pneumonia
If you stay at a hospital and are given proton pump inhibitors, your chances of acquiring pneumonia during your visit is increased by 30%, according to studies. While the use of PPIs for preventing stress-related ulcers is a valuable life-saving procedure, a significant amount of hospital patients who receive PPIs are not at risk for suffering from ulcers.
Rebound acid hypersecretion
If you try to wean off proton pump inhibitors, you're likely to experience severe withdrawal effects, including sudden overproduction of stomach acids- hypergastrinemia. For this reason, PPI users become dependent on the heartburn drugs, and may suffer from adverse effects such as diarrhea, stomach tumors, and neoplasia.  Dependence on PPIs happens quickly, as early as one month into prescription.
Heart disease
Studies have linked PPI usage with decreased effectiveness of clopidogrel (Plavix), a medication prescribed for heart disease.  Also, decreased vitamin B12 is linked with increased risk for heart disease and stroke through elevated levels of homocysteine.
12 Healthy Heart Habits, Including Vitamin B12 Supplements
Please tell us…
Have you been diagnosed with GERD, or one of the other illnesses treated with PPIs?  If so, have you noticed vitamin B12 deficiency symptoms like chronic fatigue, "pins and needles" in hands and feet, memory loss, and anxiety?
As always, we welcome your comments, inquiries, and suggestions!
Read more about vitamin B12 deficiency and your gut:
Leaky Gut Syndrome Symptoms and Causes
Absorbing Vitamin B12, a Metabolic Gastrointestinal Journey
5 Ways to Prevent Diverticulosis-Diverticulitis Gastro Illness
Sources:
Proton Pump Inhibitor Use Linked to Clostridium Difficile Infection
Proton Pump Inhibitors Should Have Black-box Warnings, Group Tell FDA
Long-term Proton Pump Inhibitor Therapy and Risk of Hip Fracture- JAMA
Gastroesophageal Reflux Disease- NEJM
Acid Blockers Linked to Pneumonia Risk