The Truth about Autistic Children: Misconceptions and myths about autistic children abound. Here are some facts about  autism spectrum disorder, Asperger syndrome, and the many symptoms of autism.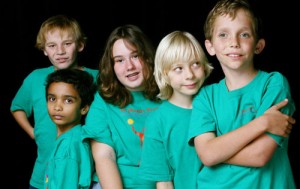 Myth #1 Autism is a curable disease.
There is no universally accepted "cure" for autism.
However, there exist varieties of treatments that effectively help one cope with the symptoms of autism.
Some popular autism therapies include:
Additionally, doctors have noticed profound results when children diagnosed with autism receive vitamin B12 supplements. This is because vitamin B12 supports healthy cognitive functioning, protects the nervous system, and enhances general feelings of well-being in people who have vitamin B12 deficiency.
Myth #2 Bad parents raise autistic children.
Autism begins at birth.
Years ago, before we fully understood the causes of autism, people used to believe that autism was a result of mental child abuse, that only kids with cold, unemotional parents became autistic.
Today, we understand that autism is not a psychological illness, but rather biological in nature.

Myth #3 Children with autism are not able to show affection.
Autistic children display affection in their own unique ways.
People who don't understand them can't recognize their signs of emotion, love, and sadness, but that doesn't mean that they are unable to express these feelings.  With time, children with Asperger syndrome learn how to show affection in ways that people outside of their families can recognize.

Myth #4 Autistic people cannot empathize.
Nothing could be further from the truth.
People with autism have difficulty communicating their feelings and thoughts to others, and for that reason, some people wrongfully conclude that they must not have feelings of empathy.
Autistic children have strong emotional connections with family and friends, but they need to learn how to recognize their own feelings, label them, and communicate them to the world.
Conversely, people who are unable to feel emotions- sociopaths- have narcissistic personality disorder, which has no connection to autism, whatsoever.
Myth #5 People with autism spectrum disorder are mentally retarded or mentally ill.
Autism spectrum is a neurodevelopment disorder, not a mental illness.
Also, studies show that people with autism have average to medium intelligence.  However, children with autism often suffer from psychological problems because of having to deal with their disorder.  Many autistic children experience social anxiety, frustration, obsessive-compulsive disorder, and depression.
In addition to receiving autism-based services, a child with autism also benefits greatly by receiving psychotherapy.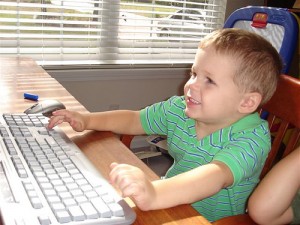 Myth #6 Children on the autism spectrum cannot communicate verbally.
The symptoms of autism vary by severity, hence the "spectrum." Children with autism often differ in their modes of communication, but rarely are they ever completely mute.  For autistic kids, speech patterns range from repetitive noises and mimicked phrases, to sign language and verbal communication.
Myth #7 Autistic kids are savants, i.e. hidden geniuses.
No such "savant syndrome" exists, at least not by definition.
It is more likely that savant syndrome, the ability to excel at one activity, while performing exceptionally poorly at another, is one of many common symptoms of autism spectrum disorder.
Just like a young genius who masters complex mathematical theories but fails to understand grammar, a child with autism might excel at spatial awareness skills, while scoring poorly on fine motor-development.
Myth #8 Children with Asperger's syndrome, or other forms of autism, cannot sustain healthy, long-lasting relationships.
For most children with Asperger's syndrome, forming friendships is a constant struggle.
Autistic children often have difficulty maintaining eye contact, and feel overwhelmed in large groups; they respond negatively to tactile experiences, such as hugs and kisses.
In many cases, children with autism learn the social skills needed to achieve healthy relationships with others.  Even children who don't master these social skills are still able to experience loving, mutual relationships with family members and friends who understand their special behaviors.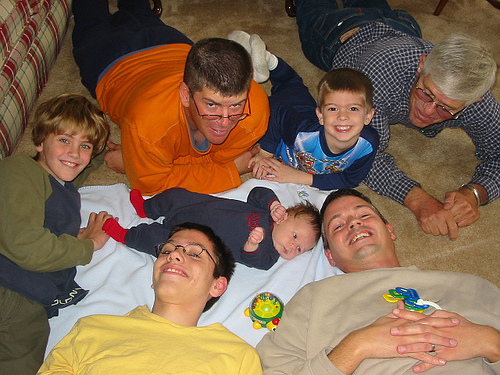 Myth #9 Autism is becoming an epidemic.
An epidemic is something that strikes suddenly, and with great numbers.
Contrary to popular belief, there are no more autistic children today than there were fifty years ago.  If anything has changed, in regards to autism, in recent decades, it is our knowledge and awareness of the facts of autism spectrum disorder.  It may seem that there has been an increase in instances of autism, but it is more likely that there has been an increase in its diagnoses, because we have become better at recognizing the symptoms of autism and administering treatment.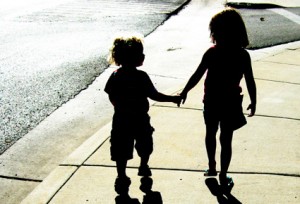 Related reading:
Back to School- the Top 10 Metro Areas for Autistic Children
Autism Videos for Kids, Teens and Parents: You Tube's Top 10
10 Fun, Easy and Cheap Summer Activities for Autistic Kids
8 Great Tracking Devices for Autistic Kids, GPS+
Sources:
The 5 Most Harmful Myths About Autism Revealed
10 Myths About Autism-ABC News
Common Misconceptions About Kids with Autism and Asperger Syndrome
Images: