You Tube has an assortment of great video clips that raise social awareness about autism, in addition to helping you and your family cope with common issues experienced by children who have autism.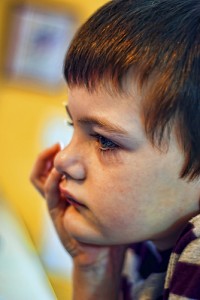 Children with autism spectrum disorders (ASD's) suffer from a developmental disability that hinders their communication skills.  They have difficulty expressing their feelings, asking for help, and understanding the basic rules of social conduct, such as waiting in line, good sportsmanship, and making friends.
Lonely on the school playground
School can be a lonely place for a child with Asperger's syndrome, as many autistic children who are "mainstreamed" into the  public school system face social situations they can't manage on their own.  They are often bullied, misunderstood by teachers and classmates, or worse, left alone.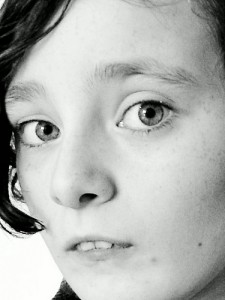 Autism Advocate Groups Help Out
Thankfully, many organizations that raise autism awareness have produced loads of books, pamphlets, videos, websites, and worldwide awareness campaigns, all aimed at making the world a better place for you and your child with autism. Temple Grandin, one of the most world-renowned experts on autism, has published many accounts of her own experiences as an autistic adult.
Explaining Autism to your Kids
Authors like Peter H. Reynolds, through Fable Vision, have published various sentimental, yet eye opening, children's cartoons that effectively portray the plight of autistic children in the public school system.  Some informative books about raising autistic children include 10 Things Every Child With Autism Wishes You Knew and All Cats Have Asperger's.
(For a complete list of books about autism, see Top 10 Children's Books Which Raise Autism Awareness.)
Below is a list of the 10 best You Tube video clips for children with autism and their parents:
Autism Videos For Kids and Teens
LINK- I'm Here
The following video, based on a short story by  Peter H. Reynolds, depicts the loneliness that children with autism on the spectrum often experience.  Produced by Fable Vision for the SARRC (Southwest Autism Research and Resource Center), this touching story illustrates the change that takes place when one caring person reaches out to help another.
LINK- The Bully Movie
This sad, inspiring film on school bullying was produced by a 7th grade student.  It shines a light on the epidemic of children who suffer at the hands of school bullies, and the value of standing up to one's aggressors.
LINK- What is Asperger Syndrome?
In this PBS episode of Arthur, a child with Asperger's syndrome raises some questions among Arthur and his friends and family.
LINK- I am a High-Functioning Autistic Individual
This is a good video to share with a teen with autism.  In this clip, Genevieve talks about being diagnosed with autism at the age of 13,and the various ways she copes.
LINK- Autism: The Musical, Part 1
In this HBO production, five talented children with autism spectrum disorder put on a musical performance.
Autism Videos For Parents and Educators
LINK- Animal School
This powerful clip by Raising Small Souls teaches parents and educators about the many different learning styles inherent in all children, and the problems many children in school face when their particular talents are not addressed.  This moving film should be shared with all teachers and administrators of all children, regardless of whether or not they suffer from autism.
LINK- 10 Things Every Child With Autism Wishes You Knew
This is a musical video montage that is based on the popular book  on children with autism of the same title.
LINK– Asperger's Cats
Also based on a popular book title that deals with autism, this clever video clip describes autistic child behavior using cats as its models.
LINK- What is Autism?
By One True Media, this video montage gives interesting statistical facts regarding children with autism.
LINK- Temple Grandin: Reinventing Autism
This short clip from Temple Grandin's 90-minute documentary, Reinventing Autism,  proves that she is one of the best role models for autistic individuals.  The subject of an HBO movie, Temple Grandin is an example of how people with autism can take their "disability" and turn it into an "ability" to succeed.
Related Reading:
10 Fun, Easy and Cheap Summer Activities for Autistic Kids
8 Great Tracking Devices for Autistic Kids, GPS+
10 Great iPad Apps for Autistic Children
Special Needs for Special Pets: Animal Therapy Success Stories
Images: